Benevolence
Nino Zorc, Isela Lara, Quentin Vivier, Carolina Buskas, Olga Konycheva, Margot Piccirillo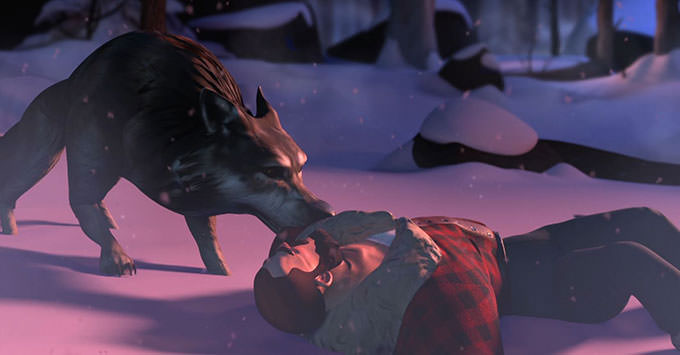 Benevolence is a story about a bonding experience between lumberjack and a wolf, showing that compassion can be found everywhere.
This film was made by students of the international class of 2D/3D  at LISAA Animation & Jeu vidéo Paris.
Nino Zorc : Direction, Concept Art, Modeling, Rendering.
Isela Lara : Co-Direction, Environment Modeling, Texturing, Lighting, Rendering.
Quentin Vivier : Animation, Storyboard, Rendering.
Carolina Buskas : Animation, Storyboard.
Olga Konycheva : Character Modeling, Texturing, Storyboard.
Margot Piccirillo : Character Modeling, Texturing.
Formations liées au projet
Bachelor Animateur 2D/3D
This course in 2-D and 3-D animation trains professionals to direct animation films, animated series, music videos and motion design. Students will reinforce their practice of drawing, color and production softwares; they will tackle the creation of storyboards, layout, sets, characters and the production of animation. They benefit from a high-end equipment, at the cutting edge of digital techniques, and from a teaching staff of professionals.
En savoir plus