Bug Neighbours
Emmanuelle Conjard, Maurane Teilloux, Louis Gilbert, Benoît Toutous, Guillaume Flahault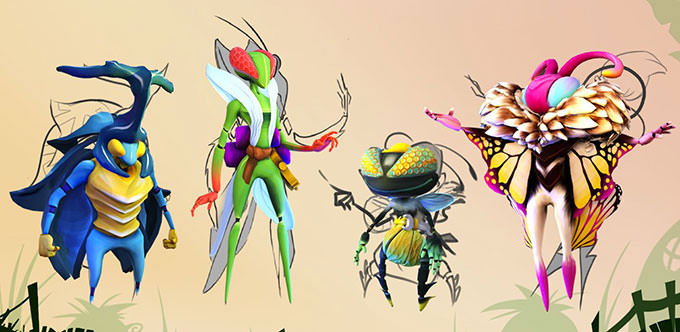 Maurane Teilloux : Environment 3D, Character 3D, Tech art.
Louis Gilbert : Game Design, Level Design, Script.
Benoît Toutous : Animation 3D, Modeling 3D.
Guillaume Flahault : Game Design, Level Design.
Emmanuelle Conjard : Character Design, Character 3D, UI.
Formations liées au projet
Bachelor Video Game
This course trains students to be specialists in video game design. Over three years, they will tackle all aspects of interactive creation according to their chosen specialisation.
En savoir plus