Margaux Badaya Delaroche, Marianne Bard, Xavier de Nayer, Nicolas Gaudy, Elisa Linard, Mathilde Morcel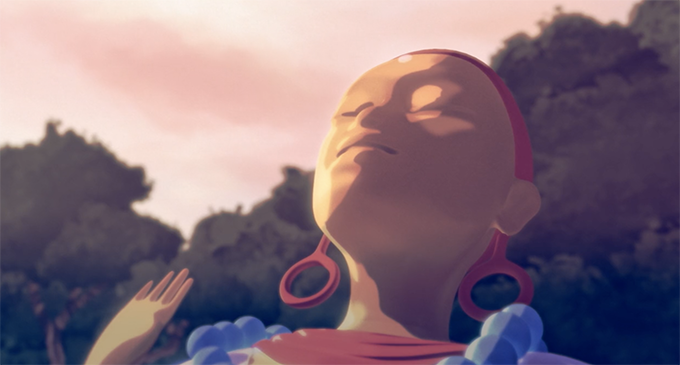 Margaux Badaya Delaroche : Animation, Storyboard, Layout 3D.
Marianne Bard : Direction, Animation, Compositing, Texturing.
Xavier de Nayer : Animation, Modeling, Storyboard.
Nicolas Gaudy : Concept Art, Compositing.
Elisa Linard : Modeling, Rigging.
Mathilde Morcel : Visual Development, Character Design, Matte Painting.
Formations liées au projet
Bachelor 3-D Animation
This course prepares students to become specialists in films for animation, music videos and advertising. Students will tackle the creation of storyboards, layout, sets, characters and the production of 2-D/3-D animation.
En savoir plus