Céline Méteil presents her 2013 Fall-Winter collection
Céline Méteil, a LISAA Paris graduate and winner of the Hyeres International Fashion and Photography festival 2011 presents her 2013 Fall-Winter collection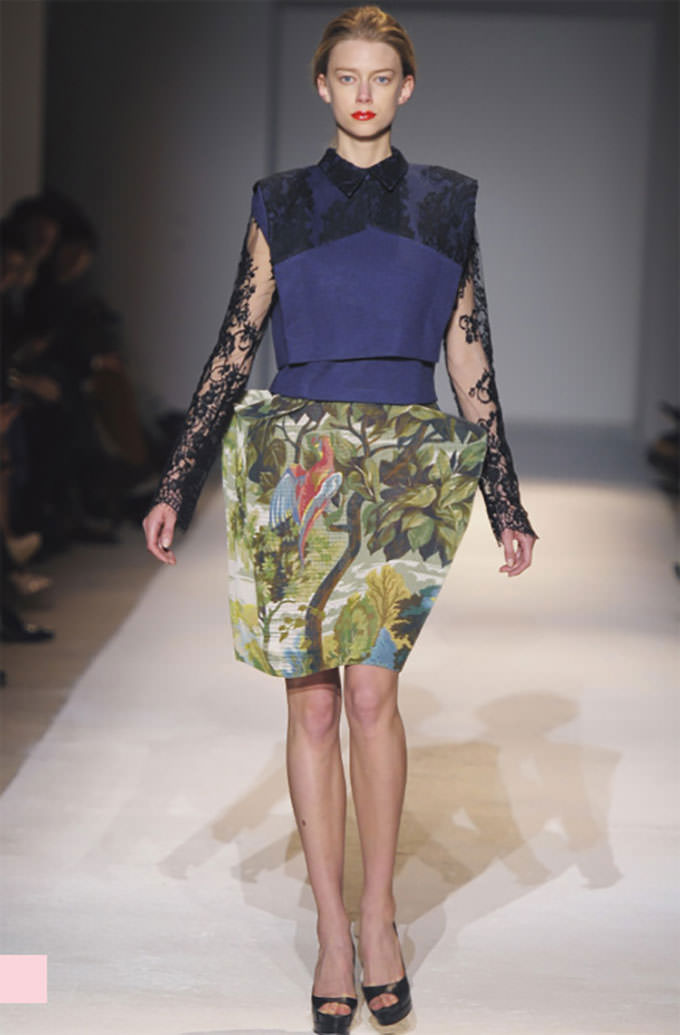 Training from masters of haute couture
When she was 19 years old, Céline Méteil learned about couture before integrating the stylism program at LISAA Paris. Determined, the young student learned from the best, such as Alexander McQueen and Felipe Oliveira Baptista, whom she met while studying. She also did an internship with John Galliano. The experimentation with content and innovation by Nicolas Ghesquière inspired her while she was at Balenciaga.
An original and modern collection
With "Dreams On Canvas", Céline Méteil shows originality and a new modern vision for canvas.
photo credit: Laurent De Broca
Formations liées au projet
Bachelor Fashion Design / Pattern Making
On this course, students will create garment and accessory designs, devise ready-to-wear and "designer" collections, and present them at catwalk shows and show rooms, in front of professionals. 2 starts: October and January! Registration for this course is possible until the end of December
En savoir plus