LISAA alumnus Johanna Perrot's work exhibited in Milan
Having exhibited at The Salone Satellite for young designers during Milan Design Week (14th-19th April), Johanna Perrot's graduate project Growing City, created as part of her degree in Durable Global Design at LISAA Nantes, is being exhibited in Milan at La Fabricca del Vapore from 7th-30th June.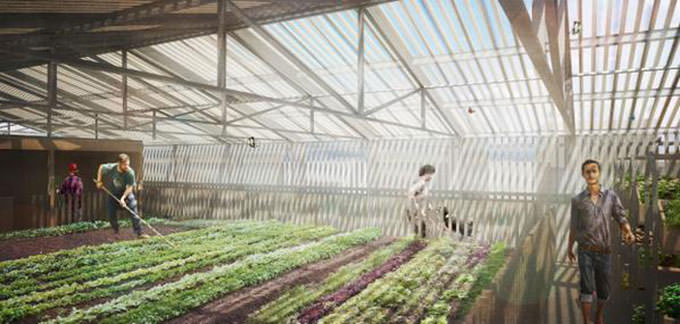 A planning service for agricultural spaces
Growing City aims to rehabilitate spaces, revitalize neighbourhoods, bring added value to a new project or within the framework of urban renewal, and give a place a new appearance. The project takes shape through a company providing a planning service specifically for agricultural spaces, in areas that sponsors wish to rehabilitate or make more attractive. The project undertakes all project management, working alongside local construction companies. The company has a network of professional agricultors, who then take over the land to be farmed.
Biography
After three years of study at an architectural school, young French designer Johanna Perrot gained a bachelor's degree and went on to study Durable Global Design at LISAA Nantes. She has long been passionate about design, art and architecture and is particularly interested in upcycling and innovative design. She designs and works with furniture in wood, wooden pallets and plaster in particular. Today, she works for the collective Fichtre in Nantes and creates innovative projects in wood.
Contact
The graduate project will be on display at La Fabbrica del Vapore in Milan, as part of the laureate exhibition CUMULUS on the theme of Design to feed the world (6th-30th June) during the Universal Exposition in Milan, Feeding the Planet, Energy for Life.
Formations liées au projet