Five reasons to study fashion and luxury management at a fashion school
Not everyone can be Karl Lagerfeld or Thierry Mugler in the fashion industry. While the industry obviously requires great creative minds to design clothing, it also needs strategists to sell them. For those who don't wish to pursue a creative route, what is the best way to join this dream industry? Is it better to undertake training at a business school or a fashion school? We find out below.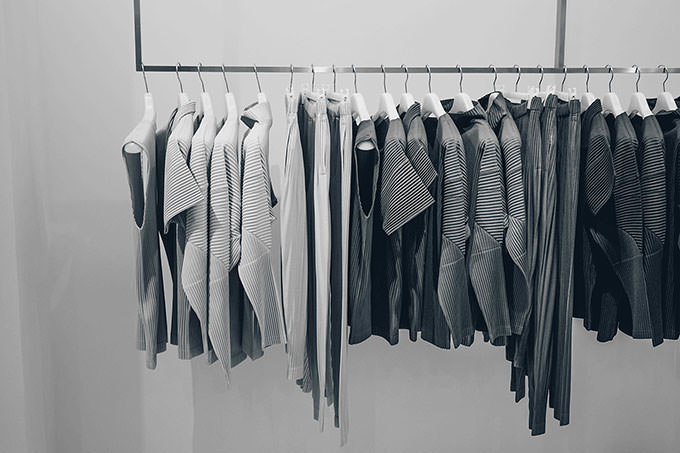 1. A POSITION AT THE HEART OF A CONTINUALLY CHANGING INDUSTRY
The fashion and luxury sectors are rapidly changing areas of expertise in which even marketing techniques and brand management are creative.
Fully integrated into these sectors, fashion schools follow trends closely and relay them directly to their students. The fashion school allows master's students to rapidly understand how to adapt management methods to the creative process.
2. DIRECT LINKS WITH LUXURY PROFESSIONALS
Whether speakers who are also industry professionals, work placement or sandwich course trainers, or alumni or students on other courses — in a fashion school, links with key figures in the fashion and luxury sectors are constant.
The many meetings afforded by these schools enable the student to be fully immersed in the diversity of the fashion world and choose the direction that best suits them.
3. A SOLID FASHION FOUNDATION FOR ALL
The strength of a fashion school lies in being able to offer a solid foundation in the history of fashion and clothing. Product knowledge is central to the programme and reinforces marketing and management knowledge.
4. A COMPLEMENTARY COMPONENT TO A CREATIVE COURSE
Over time, this dual skill can also help students with a creative profile to better understand the issues involved in creating their own brand.
5. A DEGREE ACCESSIBLE TO WORKING PROFESSIONALS
At LISAA, the Fashion and Luxury Management master's is taught via e-learning, making it suitable for students in their initial degree as well as professionals in continuing education. This MOOC-style format allows students to pursue this programme alongside work placements, either as a sandwich course or by having professional activity in fixed-term or permanent contracts.
This master's degree, which is taught in French and English, combines, via to a new platform, professional videos and exclusive content and provides four weeks of meetings at LISAA Fashion in Paris so that students can meet professionals in the luxury industry.
This flexible formula is already proving to be successful: 83% of students found work in the industry of their choice within six months of graduating.