Alexandra, on an Erasmus placement in Barcelona
Alexandra Martin, digital art direction student at LISAA Paris, took advantage of her work experience period to go on an Erasmus placement to Barcelona. Here is our interview with her.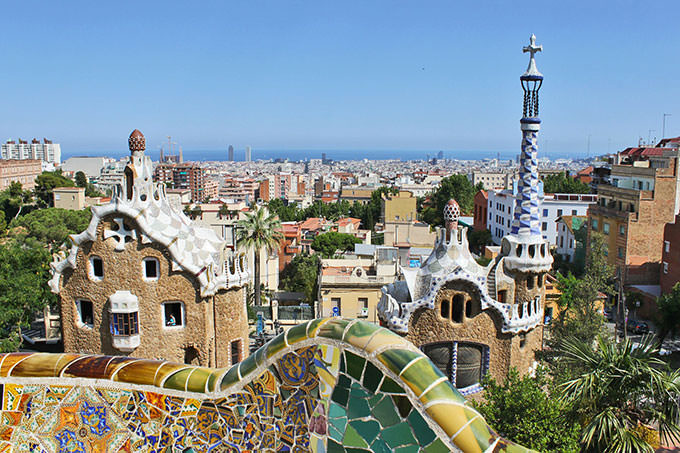 LISAA: WHERE ARE YOU DOING YOUR WORK PLACEMENT?
Alexandra: I'm working at a small graphic design and web agency, which has been set up in Barcelona for 15 years. It's called "Factoria Créativa".
WHAT DOES YOUR WORK INVOLVE?
I'm a graphic designer and web designer. I'm starting my third week and I'm already on my third graphic design project: I'm starting the redesign of a website for a travel agents. I'm very autonomous. For a previous project, I was given free reign and my work was recognised by my superiors.
WHY DID YOU CHOOSE TO DO YOUR WORK PLACEMENT IN BARCELONA?
Firstly, it's a good way to improve your foreign language skills! Why Barcelona? Because the visual communication culture here is rich and it's a way for me to immerse myself in that. It's also a lively city with a different mentality to Paris. I feel no stress – there is sunshine!
HOW WOULD YOU DESCRIBE YOUR EXPERIENCE LIVING IN BARCELONA?
I can only say one thing: even if the standard of living is clearly below that in Paris, life in Barcelona is perfect. Every day is a new day where I learn a bit more; I acquire new skills that will enrich my professional experience. I feel like I have totally changed!
DOES THE EXPERIENCE OF BEING ABOARD BRING SOMETHING FROM A PROFESSIONAL PERSPECTIVE?
Yes! Today, having experiences abroad is recommended. I'm delighted to have taken the plunge. When you have to handle things quickly and by yourself in a country in which the language isn't your own, it's difficult but even more rewarding. You learn to go beyond your limits.