Bang Bang selected by the Paris Courts Devant festival
Bang Bang, a 3-D animated film with a 2-D style, made by fourth year students at LISAA Paris, has been selected by the Paris Courts Devant festival, which will take place in December 2016.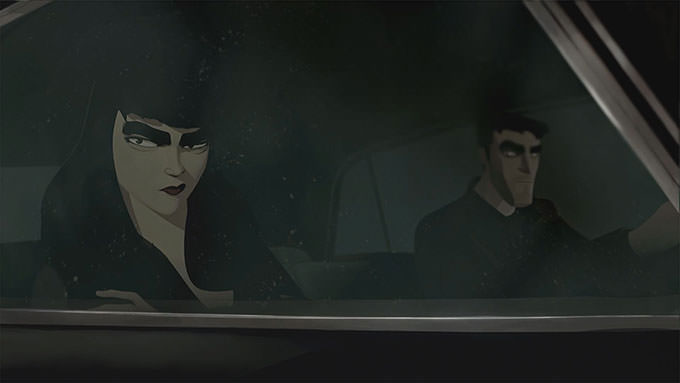 Bang Bang the film
Created by fourth year students in Production Management and Digital Animation Techniques, this 3-D film in a 2-D format focuses, in a tense drama genre, on an argument between a gangster couple on the run. As their argument escalates, they forget that they are being chased and fall into a trap.
The team behind Bang Bang have created a remarkable work referencing film noir and American illustration of the 1950s.
Joan Da Silva, director of LISAA Animation & Video Games Paris
Bang Bang, a film by Cloé Legendre (director, concept art), Morgan Jacot (animation), Mathilde Scoarnec (compositing), Quentin Defrance (rigging), Diane Deschamps (animation). Music & sound design: Paul Asbati.
Paris Courts Devant festival
The Paris Courts Devant festival is an innovative, dynamic and enthusiastic international short film festival hosted in Paris. It is the meeting place for music and image lovers, students and professionals in the film and audio-visual industries.
Founded in 2004 by five enthusiasts—all professionals in the cinema and performing arts—Courts Devant rapidly expanded. Today the festival offers twelve selections in the competition and a dozen events, meetings and screenings outside of the competition.