Disney Art Challenge: vote for Emma Sanchez, student at LISAA Animation & Video Games Paris!
LISAA animation school student Emma Sanchez is one of the 10 candidates to have been chosen by the Disney Art Challenge judges. You have until 18th July to vote for her work!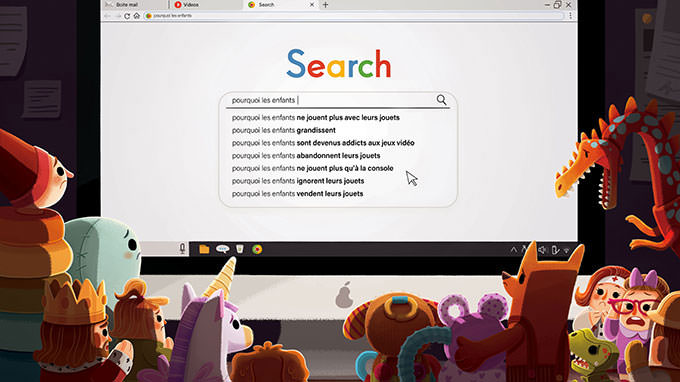 It's time to vote!
As part of the Annecy International Animated Film Festival, Emma Sanchez, third year 3-D Animation student at LISAA Animation & Video Games Paris, has applied for the Disney Art Challenge. This competition is organised by The Walt Disney Company France, in partnership with the Musée Art Ludique. As the first museum in the world dedicated to the art of entertainment, it brings together contemporary artists in the fields of animation, manga, comics and video games.
This year, the students in the Réseau des Écoles de Cinéma d'Animation (Network of Animated Film Schools) were invited to create images around the theme of "toys coming to life". Among the many nominations, "Obsolète" drawn by Emma Sanchez is in the running for the Public Choice Award.
You can vote online for your favourite work, until 19th July, by clicking on THIS LINK.
Emma Sanchez, 2018 winner
This is not Emma Sanchez's first attempt at the competition. 
The previous year, candidates worked on the theme of "Everyday Superheroes" to coincide with the release of the film Incredibles 2. And Emma Sanchez won first prize with "La Routine"!
She was awarded with an endowment of 8000 euros, in addition to gaining recognition from leading animation artists, professionals and journalists in the industry—a veritable career springboard!