Interview with fashion designer Raphaël de Lacroix // LISAA Alumni
Having graduated from LISAA Fashion Paris in 2011, Raphaël de Lacroix today has his own eponymous ready-to-wear womenswear brand. We interviewed him to find out more.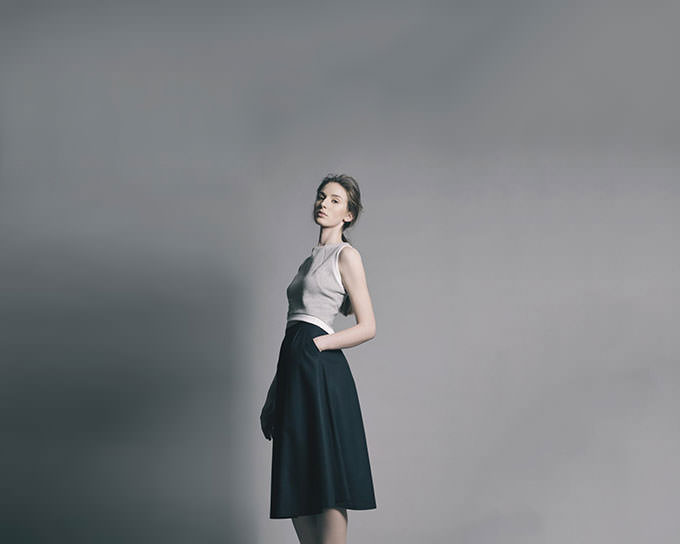 LISAA: CAN YOU TELL US ABOUT YOUR CAREER PATH SINCE GRADUATING FROM LISAA?
After graduating, I earned my stripes with different designers and big couture houses, like Valentine Gauthier and Emanuel Ungaro, and then as an illustrator for the famous bootmaker Aubercy. After that, I worked in different tailoring studios. Today I'm associated with a master tailor.
WHAT INSPIRED YOU TO CREATE YOUR OWN READY-TO-WEAR WOMENSWEAR LABEL?
Together we honed the brand's identity and the choice of its positioning, whilst taking into account timeframes and production costs. Then we selected the pieces that would make up my first collection, which were photographed by a big professional.
CAN YOU DESCRIBE YOUR WORK PROCESS?
All of the pieces in my collection, for which I try to stick to the Paris fashion calendar, are made in my studio-showroom in Paris. Alongside this production, I make lots of bespoke designs for my clients.
The pieces that I make for them are unique, created according to their needs, whilst being in keeping with the brand's own identity. My clients come to my studio for several fittings and are receptive to the high-end and artisanal quality of the designs.
HOW WOULD YOU DEFINE YOUR DESIGNS?
They are defined by a search for the right piece with impeccable details. I prefer minimal lines, simplified as much as possible, in order to put the spotlight on the choice of luxury fabrics.
I work both with classic fabrics, like silk, wool or even gabardine, and technical materials like neoprene or 3-D knits, and also leather and suede.
WHAT ADVICE WOULD YOU GIVE TO STUDENTS WANTING TO CREATE THEIR OWN BRAND?
Before going into it, I would advise not going too fast and taking the time to learn from respected designers in order to become very good technically. Then you have to realise that creating your own brand implies taking on financial responsibilities. Design is only limited to its demonstration, so it's essential to take into account the financial aspect.
For this, I've learned that it's essential to build a coherent collection, which adheres to a carefully-considered DNA, all while taking into account time frames and production costs. When you manage to bring together these different constraints, that's already an achievement.
You also have to be cautious in the face of the enthusiasm that can start on social media, as well as requests that can arrive quickly but that don't necessarily guarantee long-term success afterwards.
In addition to this, I feel that the work of design collectives is a good direction to explore as it enables skills in different design processes to be brought together.