LISAA's Fashion Designers are taking part in the Hackamode competition at La Fabrique
Young fashion designers at LISAA took part in the first edition of the Hackamode Fashion Tech competition launched by La Fabrique.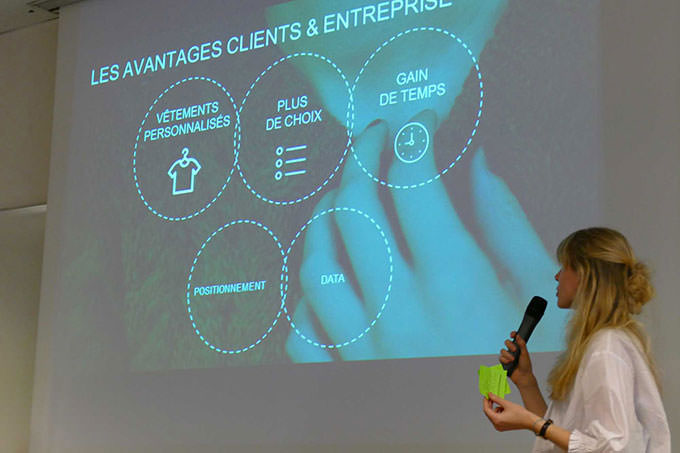 AN INTER-SCHOOL CHALLENGE
On Friday 20th October, the last day of Fashion Tech Week in Paris, fashion designers from LISAA Fashion took part in Hackamode Fashion Tech, a competition organised by the school La Fabrique and inspired by FashionTech Days.
This first edition brought together ten schools and 59 students from a wide range of courses and backgrounds, including management, design, marketing, communication, journalism, fashion, business, digital and computing.
Each team made up of students from different schools worked over a day on a subject given that morning by professional coaches.
ENCOURAGING MULTICULTURALISM
Through this competition, one of the educational aims of this day is to create multicultural teams bringing together cross-disciplinary, complementary skills in order to nurture collective intelligence.
Following this day of work, each team presented its project in the form of a two-minute pitch, accompanied by a presentation or a video.
A COMPETITION COACHED BY PROFESSIONALS
In order to encourage the emergence of new ideas, professional coaches from partner business and startups, as well as the CCI Paris Ile-de-France incubator, Incuba'school, followed students in the development of their projects throughout the day.
A panel of professionals, led by Nelly Rodi, assessed the teams at the end of the day and awarded a prize of 1000 euros to the winning team.