Interview with Clément Thimonier, comic book author // LISAA Alumni
Clément Thimonier – or Flush – who graduated from LISAA graphic design and digital art direction in 2009, has released his first comic book, "Si Uté approuve", published by Cerises et Coquelicots, after a successful crowdfunding campaign.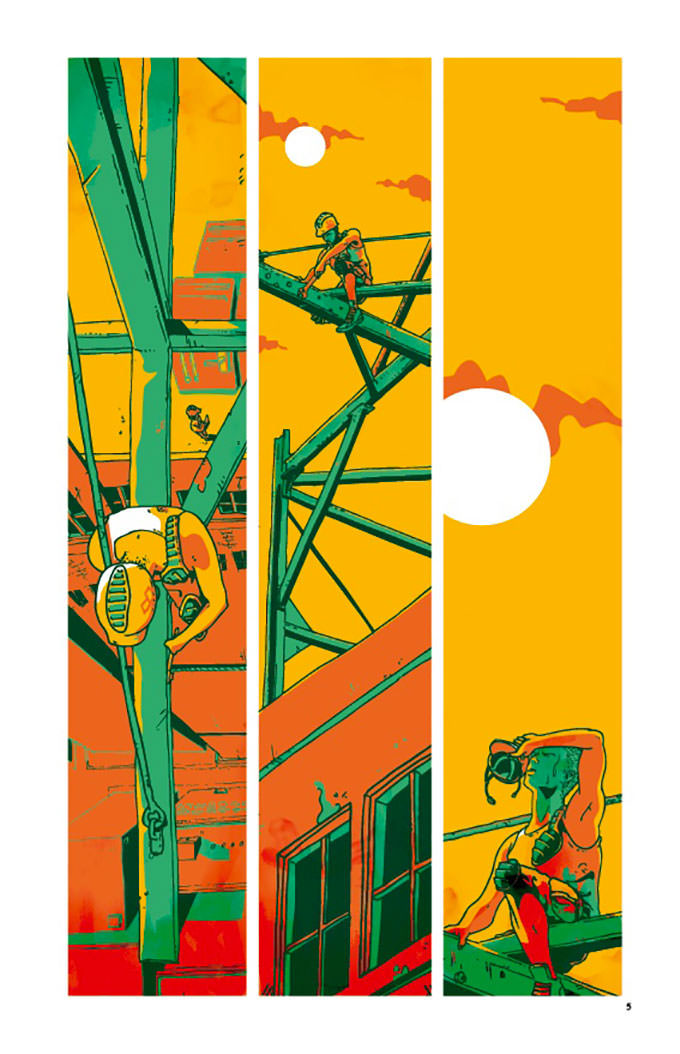 HOW DID "SI UTÉ APPROUVE" COME ABOUT?
I had bits of the story in my head and one night I told them to a friend. She encouraged me to go for it. The next day I started to write them down on paper. That was three years ago.
I wanted to be in a parallel world. Not quite in science fiction but not really at home either. That way I can talk about a religion that we don't recognise, while placing myself in a universe that makes sense. I researched characters, places, etc.
THE CITY IS VERY PRESENT IN YOUR COMIC. WHAT INSPIRED YOU?
Obviously the settings in the comics that I read as a child, with the big skyscrapers. There is a little bit of Gotham City in there. If there is one real city that has inspired me more than any other, it's Kuala Lumpur. Everything is done in a random way. Nothing seems to be thought through. I wanted a setting like this, which gives the impression of not being able to be finished.
WHAT ARE THE STAGES OF THE CREATIVE PROCESS?
After the script and the studies, I make the storyboard. I like comics that move shots – from zooms to low-angle shots, etc. I wanted something detailed that you could come back to and look into further. And then I move on to making it with the outlines, the colour, the mock-up, etc.
I made the choice of having very strong colours. First and foremost, I'm a graphic designer and it's the graphics aspect that interests me the most.
Thanks to the success of the crowdfunding campaign that allowed Volume 1 to be made, I can now design a sequel to "Si Uté approuve". I just finished the storyboard for Volume 2. This world could be drawn out even more but the story I want to tell fits into two volumes.
WHO IS FLUSH?
Flush is my pseudonym. In my band, NoFlipe, each of us has our own character. Mine was born and abandoned next to a public urinal. When he returns to the scene later, he sees the sign "Please flush". And so this became his name and my name.
TELL US ABOUT YOUR OTHER ACTIVITIES.
I'm still a graphic designer, of course. I left my old studio and I now work freelance. I design book covers, I just put together a
video for a band... And alongside this, I work on my band, NoFlipe (music video at the end of this article). It's very varied but, personally, I find it normal: when you're creative, you create in different ways. It comes naturally.