LISAA Graphic Design Paris is expanding its international offer
A creative stay in Brighton, a postgraduate year in a foreign institution—the Paris School of Graphic Design offers new opportunities for students who want an international education. We find out more with Constance Grison, director of the establishment.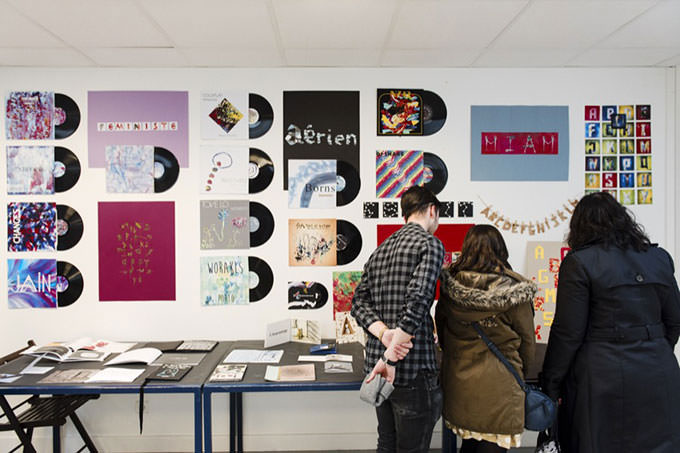 WHY IS AN INTERNATIONAL EXPERIENCE IMPORTANT FOR STUDENTS IN GRAPHIC DESIGN?
We have always encouraged our students to open up and attempt an adventure abroad. Thanks to Erasmus scholarships, we have been sending students on work placements abroad for years. For a young graphic designer, it's a fundamental experience: in addition to learning English, it's an opportunity to open up your horizons, which is very important for creativity.
International experiences should become the norm for creative professions
Constance Grison, Director of LISAA Graphic Design Paris
WHAT DOES LISAA DESIGN GRAPHIC PARIS OFFER?
Thanks to the Galileo Global Education Group to which we belong, which has schools all over the world, we have been able to adapt our courses. We offer programmes adapted to the levels of our students.
From the first year, it is possible to apply for a one-week creative stay in Brighton, for linguistic stays or short courses in England or Ireland. From the second year, work placements abroad are possible: the international service helps place students and helps them obtain visas.
For master's level students, several options are possible. The international curriculum allows fourth-year students to spend their first semester abroad and finish their school year in France. A gap year for a long-term work placement is also possible between the fourth and fifth years. Finally, those who wish to can follow a postgraduate year in one of our partner institutions after obtaining their master's degree.
HOW WILL THIS EVOLVE IN THE FUTURE?
Over time, international experiences should become the norm for creative professions, as is already the case for many business and engineering schools. To support our students in this direction, next autumn we are introducing a first year of Graphic Design entirely in English. It is open to both international and French students who want to combine graphic design with learning English.