LISAA Nantes puts on a fashion show at the Lieu Unique
On the 22nd April at 7pm, students from LISAA Nantes are putting on a fashion show at the Lieu Unique in collaboration with the Mulliez-Flory group, in which the young designers have recycled protective garments. It's a light and sound performance to look forward to!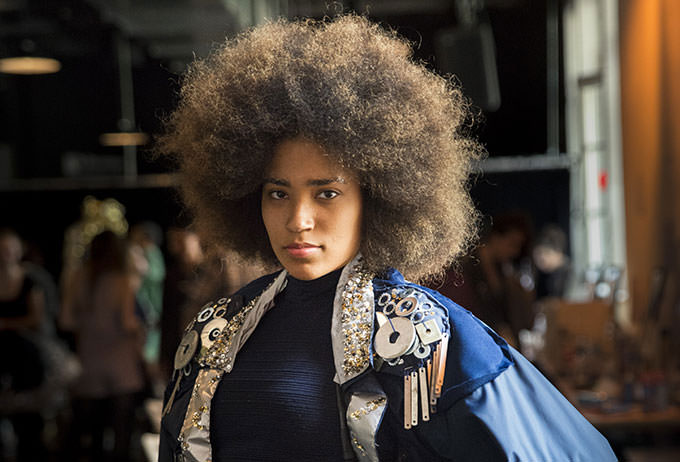 A NEW LIFE FOR CLOTHES
Equipped with reflective strips and fluorescent fabrics, these garments are much harder to recycle than polyester or cotton shirts or wool trousers. As such, students had a starting point of "impact, deconstruction and explosion" – metaphors for recycling – in order to create their collection.
We know how creative the students at LISAA are. We are sure that good ideas will come of this that will feed into our thought processes.
Jacques Gindre, CEO of the Mulliez-Flory group
They then researched new materials using the processes of weaving, fraying, meshing and coating. Read the interview with a MANAA teacher on the creative process of this project.
LIGHT & SOUND
Students worked on transforming work garments while enhancing their characteristics, such as the sounds produced by fabrics. Using fluorescent materials as a base, this runway show is both full of light and sound. The show will be set to music by Phonème, an artist-musician and musical programmer at the Lieu Unique, the national stage at Nantes.
COMMITTED PARTNERS
The Mulliez Flory group is the French market leader in the creation and development of tailor-made professional clothing. Its involvement with the students at LISAA Nantes is part of its corporate social responsibility policy.
This event is also part of the international Fashion Revolution movement, which encourages fashion businesses to increase transparency in the production and management of the garments they sell.
PRACTICAL INFORMATION
Le Lieu Unique — 2 Quai Ferdinand Favre, Nantes
Friday 22nd April 2016, 7pm