A visual for the FIFA Women's World Cup™
Rennes is one of the host cities for the next FIFA Women's World Cup in the summer of 2019. The third-year students in graphic design are honoured to have been asked to design the poster to represent the city of Rennes for the occasion.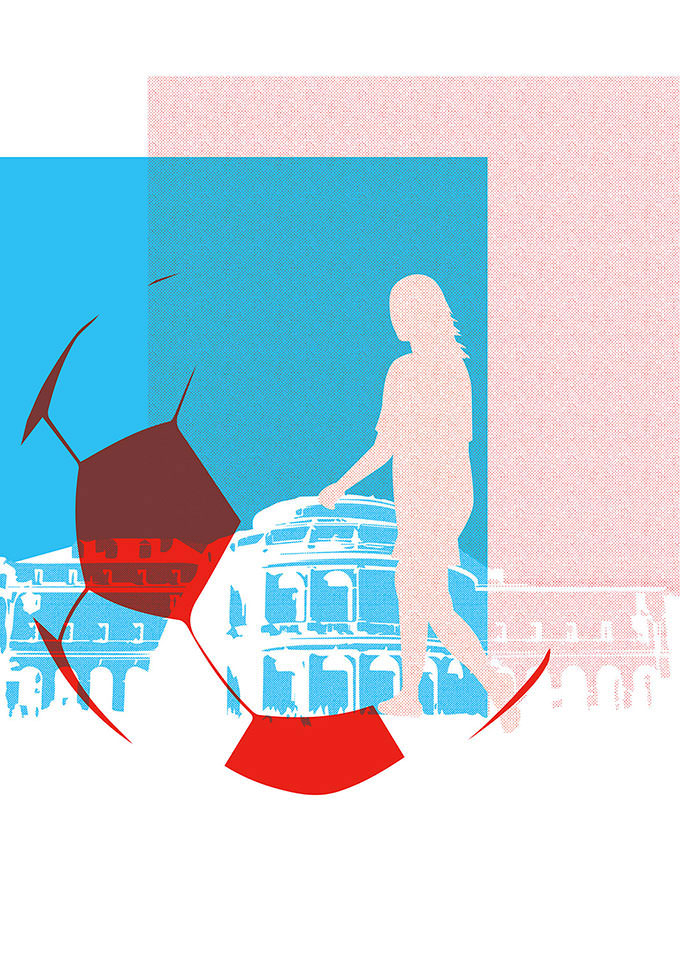 PROMOTING WOMEN'S FOOTBALL AND THE CITY OF RENNES
Chosen by Isabelle Florimond, head of the events department of the city of Rennes and the City Sports Department, third-year students on the Graphic Design bachelor's course in Rennes have the chance to work for the first time with the major international organisation FIFA.
Each of the eight host cities is due to present a promotional poster representative of local values and culture to FIFA this autumn.
Students must, therefore, each design a "Host City Poster" taking into account the many criteria specific to an event of such magnitude.
In addition to technical constraints (the final design must include practical information relating to the competition), the design of the poster must both highlight women's football and pay tribute to the host city it is showcasing.
EXHIBITION OF LISAA'S PROJECTS AT THE CITY HALL
The selected poster will be revealed at the launch of the projects exhibition on 27th February at Rennes City Hall. It will become Rennes' official poster for the FIFA Women's World Cup™. A total of six projects will be exhibited at Rennes City Hall in February 2019 and the World Cup Village.
The visual project for the host city of Rennes was officially launched on 8th October at the Musée de Bretagne, in the presence of Benoît Pommier, city councillor for information, and Yvon Léziart, councillor for sports. The graphic design students were then able to discover the project brief and ask any questions.
A NEW TRADITION FOR WOMEN'S FOOTBALL
The first Host City Posters were created for the 1998 Men's World Cup. The project continued for the following years for the men's competition, but only took place for women's football during the 2011 World Cup.
The FIFA Women's World Cup™ will enable this "tradition" to be revived, which has met with great success among host cities in men's cups.