Meetic calls on the creativity of LISAA students
Meetic, the number one dating website in Europe, submitted a marketing brief to students in the motion design department. The aim: to create an attractive campaign targeting generation Y and encourage new single people to sign up. A bold and exciting challenge from this online giant.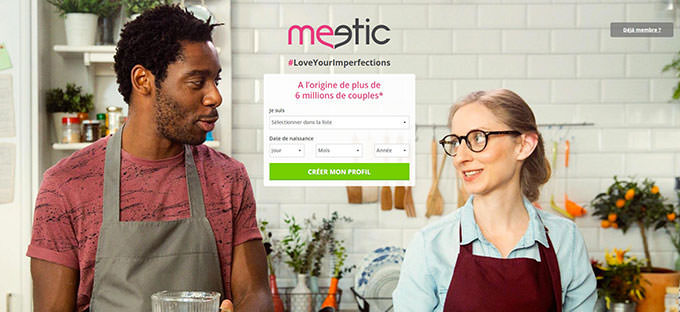 DESIGN AND ADAPTATION
For this campaign the students in themotion design department at LISAA Paris had the challenge of creating a 30-second video that would be attractive for single people born in the 1980s and 90s, using a channel which speaks to them – the web – while respecting the values of the Meetic brand: respect, humour and an open mind.
Their projects also had to be in line with the current Meetic tagline: "If you don't like your imperfections, someone else will."
THREE PROJECTS SELECTED
Due to the quality of the work submitted, three projects were selected by the managing director of Meetic. You can vote for your favorite here!
MEETIC
Founded in 2001, Meetic is the European leader in dating websites, present in 16 countries and available in 13 languages. For several years now the brand has been diversifying its offer by hosting events, organizing on average 4500 per year in 150 cities.