Motion design teaser for the Maison Victor Hugo
Students on the master's course in digital art direction at LISAA Paris have made motion design videos for the exhibition "The Hugos – A Family of Artists", which will take place from 14th April to 30th August 2016. These projects were made in partnership with Paris Musées and the Maison Victor Hugo.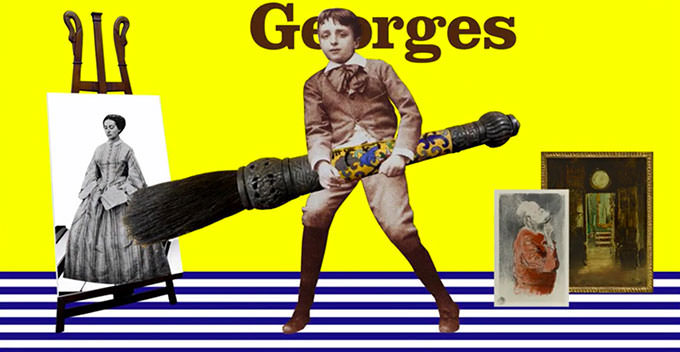 A professional project
Once they had received the brief from the Maison Victor Hugo, the students on the master's in digital art direction course at LISAA Paris worked autonomously with total freedom in choice of style and writing. They then organized production in relation with their sponsor. Two teasers were selected by the Maison Victor Hugo and the teams at Paris Musée to act as a communications support for the exhibition, to be published on the networks of the city of Paris and partner platforms, in particular Allociné.
"The Hugos – a family of artists" exhibition
Victor Hugo wasn't the only artist in his family – far from it. This exhibition explores the talents of all the members of his family. Centred around drawings and decorations by Victor are children's drawings by François-Victor, photographs and illuminations by Charles, surprising engravings by the strange mathematician and artist nephew Léopold, works by Georges Hugo, the famous grandson in "The Art of Being a Grandfather", who was a talented painter, and the works of his son, Jean Hugo.
TEASER BY ALEXANDRA MARTIN, ILLUSTRATIONS BY MARIANNE PAGEARD
TEASER BY AUDE LAURENT AND ALICE ROSIER
Practical information
Exhibition "The Hugos – A Family of Artists"
From 14th April to 30th August 2016
6 Place des Vosges, Paris 75004