Prix Média 2019: two LISAA Animation & Video Game Paris films win awards
Every year, the Média d'Enfance Majuscule Prize is awarded for documentaries and programmes dealing with child protection. This year, within the framework of a partnership, students of the international class at LISAA Animation & Video Games Paris participated in this admirable project and two films were awarded.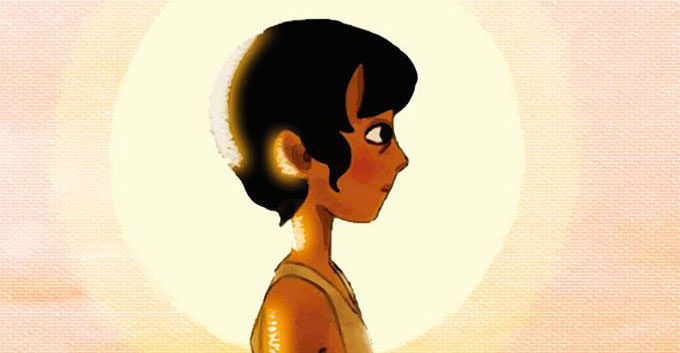 Attracting the public's attention through 2-D and 3-D animation
The LISAA Animation & Video Games Paris international class had the aim of raising awareness among the general public about child protection and related issues.
As part of a partnership between the animation school and Enfance Majuscule, a charity for the protection of children's rights, the young LISAA animators worked on creating 30-second animated films in order to inform the public of the organisation's work.
Carried out under professional conditions, this project gave students the opportunity to put their know-how and creativity to the service of a cause.
It was a challenge for their technical skills as well as their artistic ability.
Prix Média 2019
The seventh edition of the Prix Média was held on 20th June in the presence of competition judges Michel Cymes, Pierre Lévy-Soussan and Patricia Chalon. On this occasion, the films by LISAA Animation & Video Games students were screened and two received awards.
"Vers l'ombre", winner of the Prix Média Enfance Majuscule
Directed by Akhila Johny, Irunia Zangieva, Carla Dallemura, Tulan Hay and Lara Bernstein, "Vers l'ombre" raises awareness around children in isolation.
The pitch: A group of children plays football in the street. When night begins to fall and everyone goes home, the last one wanders through the streets to a bridge where refugees live.
"Phantoms of the Opera" receives judge's special mention 
Directed by Ana Kvirikashvili, Cassandra Congre, Shashank Madhusudhan, Nikita Grigorenko and Benedicte Chansay Wilmotte, "Phantoms of the Opera" addresses the issue of child abuse.
The pitch: A young woman and her friend attend a performance at the opera. At the end of the show, the sound of applause sends the young woman back to her past and to the violence inflicted on her by her mother.
To discover the other student films, visit our Vimeo.
About Enfance Majuscule
Enfance Majuscule is a charity for the protection of children's rights. Its main goals are to prevent and provide information on child abuse and also to combat situations of childhood insecurity.
Projet suivi par
Jean-Charles Finck
Film Director / Scriptwriter / Storyboarder / Designer - The Film / Storyboard Workshop
Projet suivi par
Philippe Lamaison
Head of studies - 2D/3D Animation - international bachelor
Formations liées au projet
Bachelor 2-D/3-D Animation
This course in 2-D and 3-D animation trains professionals to direct animation films, animated series, music videos and motion design. Students will reinforce their practice of drawing, color and production softwares; they will tackle the creation of storyboards, layout, sets, characters and the production of animation. They benefit from a high-end equipment, at the cutting edge of digital techniques, and from a teaching staff of professionals.
En savoir plus