What portfolio should you present at an interview?
Candidates are asked to bring a portfolio to their admissions interview. If this term might make some worried about their level, it is important to know that, above all, it is a question of evaluating your motivation! Christelle Conte, head of admissions for the Fashion and Interior Architecture & Design Schools at LISAA Paris, clears up some questions.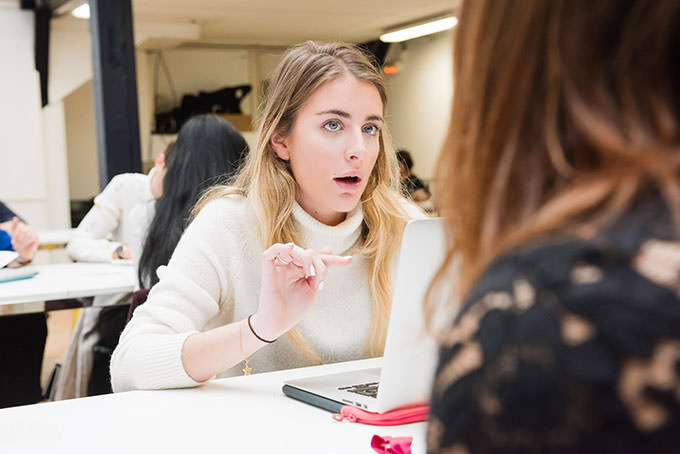 DO YOU NEED TO HAVE A GOOD LEVEL OF DRAWING TO BE ACCEPTED INTO LISAA?
Lots of students joining the first year of LISAA don't know how to draw: they are here to learn and the first year teaches them the foundations that they will need in subsequent years.
So there is no need to worry if you want to continue with further studies in applied arts and you don't (yet) know how to hold a pencil!
SO WHY IS A PORTFOLIO NECESSARY AND WHAT SHOULD BE INCLUDED IN IT?
The portfolio makes up a basis for dialogue to enter into the first year. We don't judge the technical level of the candidate but rather their motivation and willingness to learn.
The candidate must have artistic means of expression, even if they don't master the techniques. These can be expressed by photography, drawing, painting, sculpture, video, the creation of mock-ups, etc.
The candidate must therefore be able to talk about their work, and what inspired their choice of subject, whether they work with or without a model, etc. Above all, the interview is an exchange, a moment where the head of admissions can listen and give advice. The more material there is in the portfolio, the more rewarding the interview will be.
AND WHAT ABOUT ADMISSIONS INTO THE SUBSEQUENT YEARS?
The situation is different if you wish to enter directly into one of the subsequent years. If you wish to change schools or if you have already completed a BTS qualification, for example, and you want to complete your studies, you must bring to your interview a wide selection of what you have done in prior years in order for us to evaluate your technical level and your motivation. In this instance, motivation alone is not enough in the analysis of your portfolio!