Brikabarak
Édouard Alikiagalelei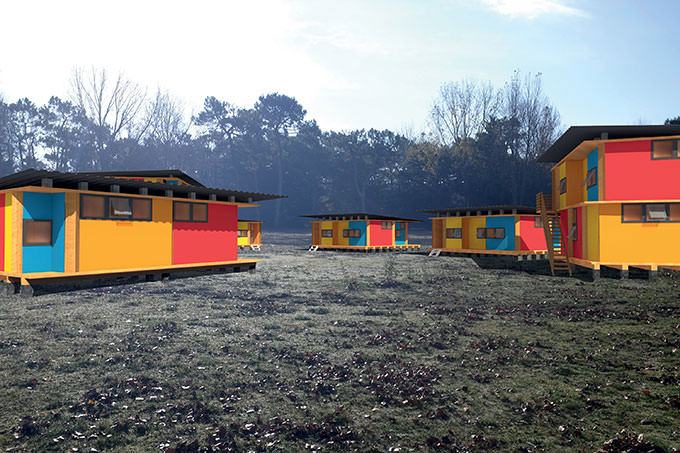 ADAPTABILITY, SIMPLICITY AND SOCIAL CONNECTIONS
The Brikabarak project is, above all, a project focusing on adaptability, simplicity and social connections. The project is composed of 10 different parts to create accommodation with multiple possibilities.
Once the parts are in place, the first step is to install the flooring. For this type of accommodation, the most suitable method is that of post-and-beam, anchored in a concrete base, on top of which slab made of CLT is laid. Then the future residents and the architects discuss what they would like to do and what it is possible to do in order to find the best compromise. Once the wall layout is determined, the bricks are assembled, by being bolted together. Then the only thing left to do is position a CLT slab as the ceiling, which is then covered with roofing made from aluminium sheeting.
THE MINI MAOUSSE COMPETITION
Jointly organised every two years by the Cité de l'Architecture et du Patrimoine and the VIA, the Mini Maousse competition was this year on the theme of "A house for better days". Students from French design schools in architecture, design, art, landscaping and engineering at a bachelor's level, or those who have graduated no more than a year ago, were invited to design a temporary living unit that is both ecologically and economically friendly.