Louise Evanno et Célia Gouault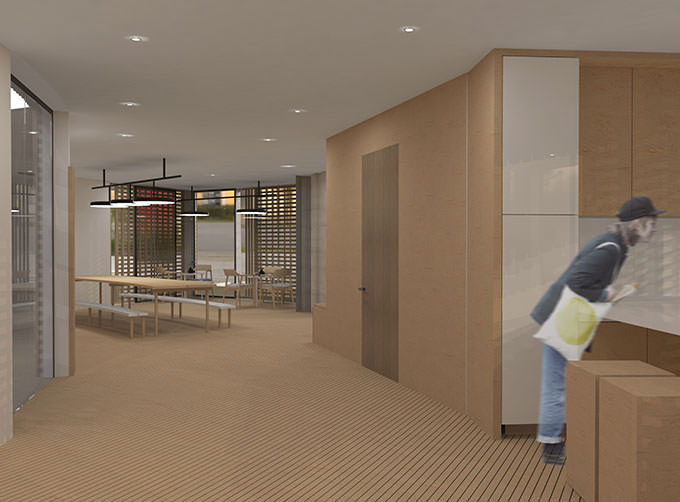 Un espace dédié aux aidants
Cour et Jardin est le premier espace dédié aux aidants familiaux soutenus par des aidants professionnels. Il est situé au plein cœur de Rennes dans le quartier Saint- Hélier.
Cette institution soutient les aidants familiaux grâce à des cours pratiques dédiés à la cuisine, au numérique et surtout à l'accompagnement des personnes âgées.
Cet accompagnement est enseigné dans un espace particulier : la scène où les aidants peuvent s'exprimer verbalement et corporellement.
L'épicerie, la cuisine, la salle à manger et les bureaux s'articulent autour de cette scène circulaire et créent des passerelles.
Formations liées au projet
Interior Architecture & Design / 5-year course
This course prepares students to become specialists in furniture and object design, global design, service design, Internet of Things design, design of interior spaces, stage design, creation of cultural spaces, environments and urban spaces. Students can undertake a sandwich course work placement during their 5th year.
En savoir plus