Terminus
Gabriel Decarra, Jazmin Freire, Angélique Helvadjian, Charlotte Hyman, Alice Le Gorju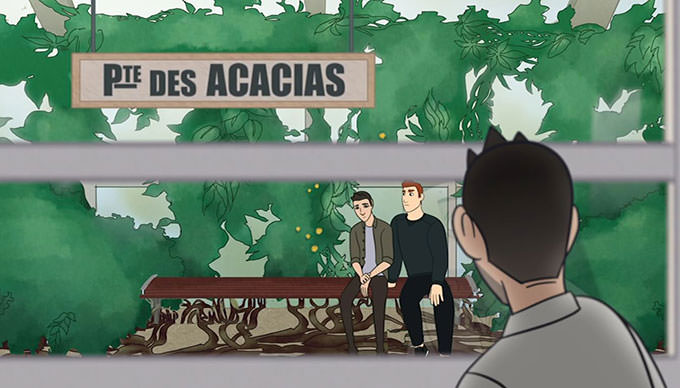 The original concept of this story stems from the idea that your life flashes before your eyes as you are about to die. In Terminus, we follow Martin through the decisions he made, or didn't make, in his life.
This film was made by students of the international class of 2D/3D  at LISAA Animation & Jeu vidéo Paris.
Gabriel Decarra : Directing, Animation, Modeling, Background, Visual Development.
Jazmin Freire : Compositing, Animation, Background.
Angélique Helvadjian : Color Design, Dostume Design, Animation, Color Grading.
Charlotte Hyman : Lead Animation, Character Design, Modeling.
Alice Le Gorju : Storyboard, Animation, Background, Compositing, Editing.
Formations liées au projet
Bachelor 2-D Animation
This course prepares students to become specialists in films for animation, music videos and advertising. Students will tackle the creation of storyboards, layout, sets, characters and the production of 2-D animation. Registration for this course is possible until the end of December
En savoir plus