Cooktale
Adrien Baur - Kenzo My - Bastien Mahaut - Fanny Munières - Loïc Diankanguila - Antony Viard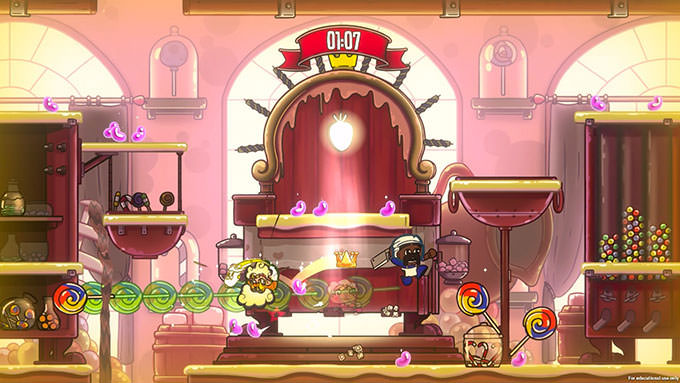 The game takes place in a strange castel where food is everywhere, and four cooks are fighting in order to get the magical beans, .
Adrien Baur : Script, Integration
Kenzo My : Decors, Integration
Bastien Mahaut : Decors, UI
Fanny Munières : UI
Loïc Diankanguila : Animations
Antony Viard : FX
Formations liées au projet
Bachelor Video Game
This course trains students to be specialists in video game design. Over three years, they will tackle all aspects of interactive creation according to their chosen specialisation.
En savoir plus