Cooktale
Adrien Baur - Kenzo My - Bastien Mahaut - Fanny Munières - Loïc Diankanguila - Antony Viard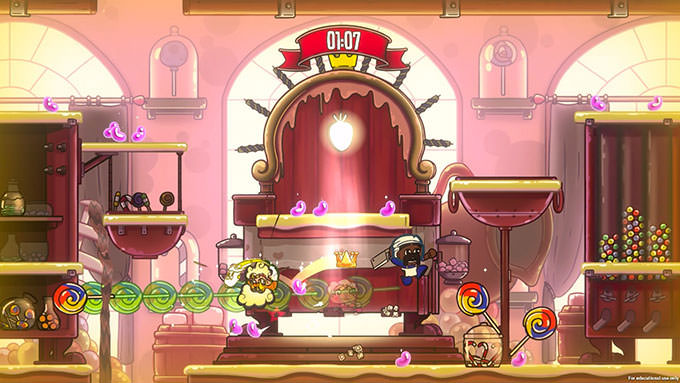 The game takes place in a strange castel where food is everywhere, and four cooks are fighting in order to get the magical beans, .
Adrien Baur : Script, Integration
Kenzo My : Decors, Integration
Bastien Mahaut : Decors, UI
Fanny Munières : UI
Loïc Diankanguila : Animations
Antony Viard : FX
Formations liées au projet
Bachelor Video Games
This course prepares students to become experts in 2-D and 3-D video game design. Over the course of three years, students will tackle all aspects of game media according to the chosen speciality.
En savoir plus