Djebelamour
Alice Wood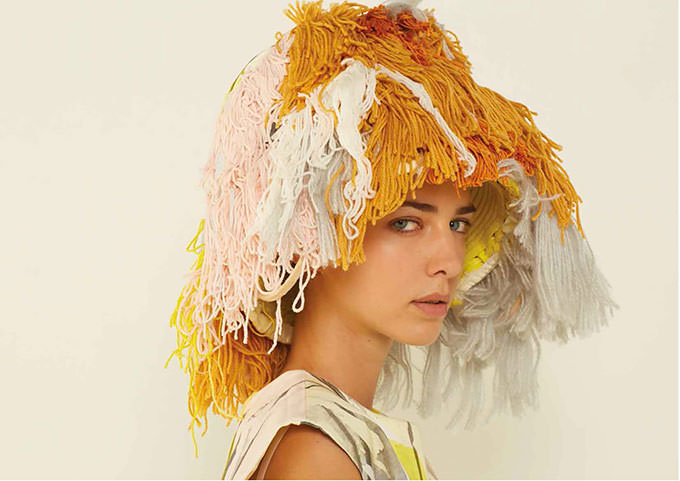 Gillian, a young Scottish girl is dreaming about discovering the world. She is brave, sensitive and creative. One day, she finds her late grandmorther's diary, she learns about her journey in Africa and her romance with a Berber prince from Djebel Amour country. Unfortunately, half of the diary is torn up. She reads in the last saved pages that her grandmother had finished her journey in Ghana surrounded by the Asafo tribe.
She decides to leave her home town on Sky Island to go back on her ancestor trail. She begins her trip in DjebelAmour in order to finish in Asafo.
On her road she croisses many challenges, animal attacks, food starving. She draws in a notebook all her steps. She creates her own mythology : The two headed turkey represents magic and protection.
Each look of my collection is a step to her goal. I'm inspired by children's tales, initiatory novels and woman explorer's stories.
Close your eyes and enter Gillian's universe.