Eau de fleur
Victoria Zibold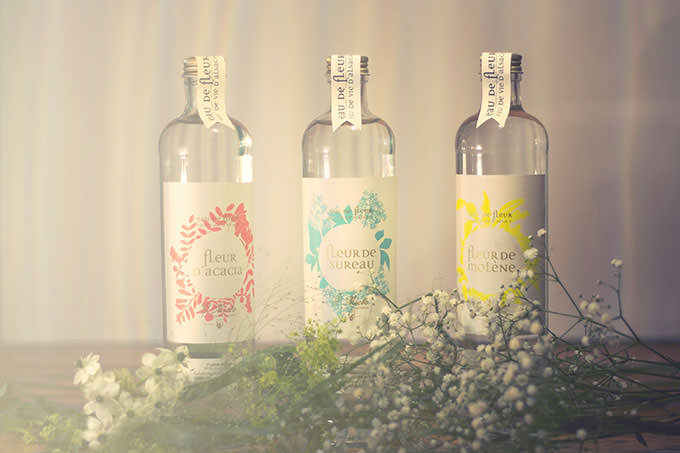 Eau de vie is a regional speciality from Alsace. Its recurring aesthetic is not always representative, so this project attempts to give the product a strong image in accordance with its identity.
Several flowers are distilled in order to make this alcohol, giving it a precious and prestigious character. It is often found on the tables of Michelin-starred restaurants. The graphic design of the eau de vie must therefore be refined with a minimalist logo in line with luxury brands. For the rest, the graphic designer was inspired by old botanical books and engravings.
All in all, eau de fleur, via design, is once again becoming an elegant and traditional regional speciality.