Les petites joueuses
Alexia Thomas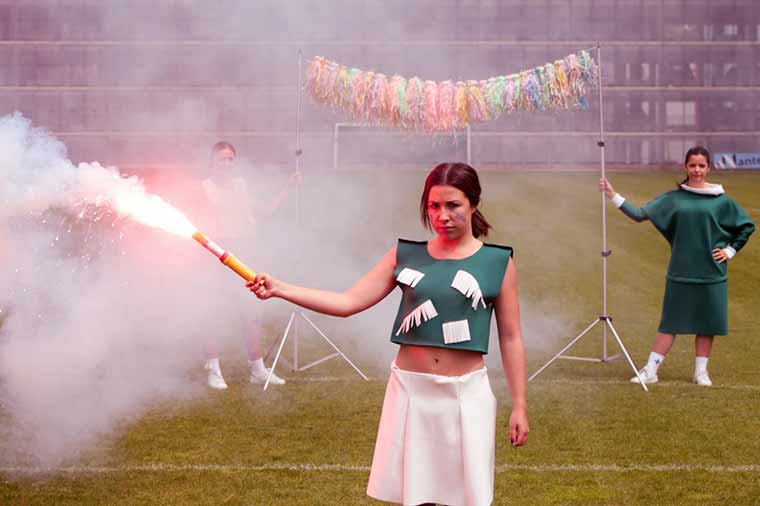 "On yourmarks, get set, go!" The tone of this women's ready to wear collection is set –it is about sport-inspired clothes, made from technical and comfortable fabrics. Clothes have a generous cut, like the XXL basketball jersey, and arealso colourful, following the example of these sports teams.
This collection has a penchant for cheerleader items of clothing: mini skirts,pompoms and confetti. Its main themes oscillate between innocence, competitionand festivities.
Photo credit: Yves Salaun, photographer and LISAA Nantes alumnus
Formations liées au projet
Bachelor Fashion Design / Pattern Making
On this course, students will create garment and accessory designs, devise ready-to-wear and "designer" collections, and present them at catwalk shows and show rooms, in front of professionals.
En savoir plus