Moob
Constance Riffault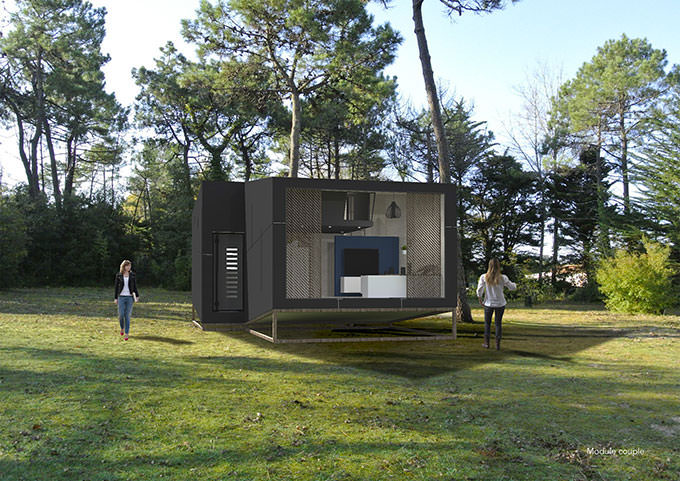 BREAKING DOWN PREJUDICE THROUGH HOUSING
Moob is an adaptable, stackable, modular unit that can be dismantled and transported. The main idea was to respond to the fundamental needs of households in densely populated areas, populations at risk, and people waiting for accommodation or even those at refugee camps, by way of collective temporary housing, in the style of a seasonal holiday camp, so that their accommodation may be considered as suitable and decent. The idea is to enhance the social image of these persons by asking the question of how we can use housing as a means to break down prejudice between social categories.
The Mini Maousse Competition
Jointly organised every two years by the Cité de l'Architecture et du Patrimoine and the VIA, the Mini Maousse competition was this year on the theme of "A house for better days". Students from French design schools in architecture, design, art, landscaping and engineering at a bachelor's level, or those who have graduated no more than a year ago, were invited to design a temporary living unit that is both ecologically and economically friendly.