Space Protocol
Dorian Le Brenn, Clément Chevreuil, Charlotte Chtati, Cédric Henriques, Tiphanie Timorès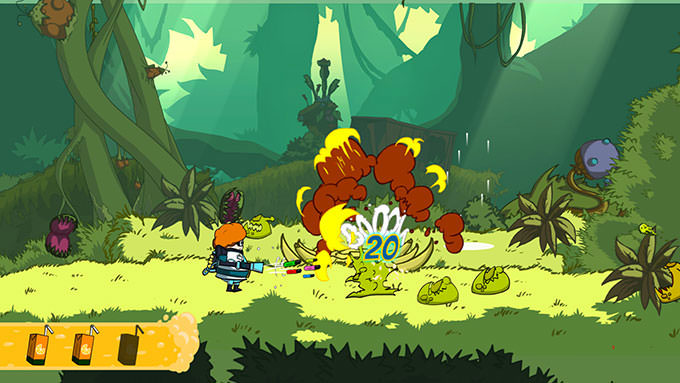 In a galaxy ruled by a strict administration, a young annoying trainee is sent to do the dirty work in perilous missions.
Beat'em all using 2 plans for the player as well as for the ennemies (total: 8). The PC uses a weapon with 3 levels: simple shoot, "smoke" which causes a zone damage in front of the player and a laser beam (screen length) which causes a serious damage.
A video game by Dorian Le Brenn (2-D production, concept art), Clément Chevreuil (animation, concept art), Charlotte Chtati (animation, chara-design), Cédric Henriques (animation, chara-design) and Tiphanie Timorès (environment art, game design). This video game was produced with Unity, Spine, Flash CS6 and Photoshop.