8 LISAA Projects shortlisted at the Mini Maousse Competition
The jury of the Cité de l'Architecture et du Patrimoine's now famous "Mini Maousse" competition has short-listed 25 projects out of the 200 received. Among them are eight projects created by LISAA students — recognition that once against highlights the quality of work produced by students in the Interior Architecture and Design department at LISAA Paris.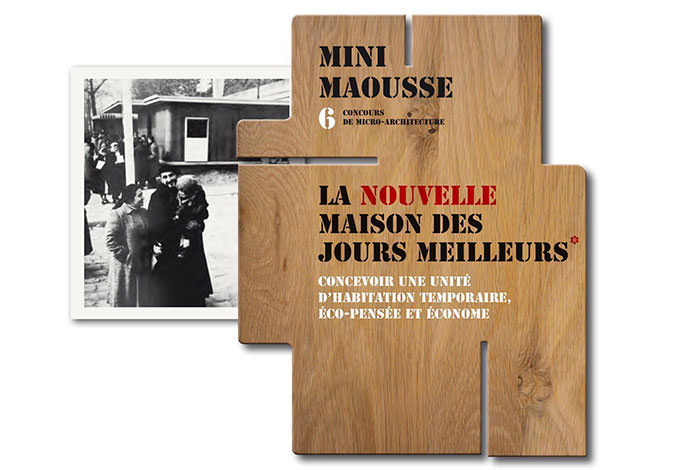 A NEW HOUSE FOR BETTER DAYS
Jointly organized each year by the Cité de l'Architecture et du Patrimoine and the VIA, this year the Mini Maousse competition is on the theme of "A house for better days". Students from French design schools in architecture, design, art, landscaping and engineering at a bachelor's level, or those who have graduated no more than a year ago, are invited to design a temporary living unit that is both ecologically and economically friendly.
A REQUEST FROM ABBÉ PIERRE TO JEAN PROUVÉ IN 1956
The theme of better days is a reference to request from Abbé Pierre to Jean Prouvé in 1956. In this instance, it is about a modular, adaptable, stackable, transportable unit, that can be dismantled, designed to respond to three real situations, from welcoming isolated individuals or vulnerable households with or without children on land or spaces without building – such as shanty towns – to housing in built-up areas for students, short-term workers or families waiting for access to housing, to collective and temporary residences such as seasonal holiday camps.
8 LISAA PROJECTS SHORTLISTED
Joselyn Vanessa Pabon Gomez and Yue Zhu
Laura Menguy and Caroline D'Ussel
Lauren Germain and Aurore Pulwermacher
Donatienne Kothor and Tianyuan Tang
Hager BEN Tanfous and Meriem Cheraiti
"I am proud of our interior architecture and design students' performance. Fingers crossed for the final result!"
Emmanuelle Torck, Director – Interior Architecture and Design Department, LISAA Paris