Showcasing Manufacture at Arthus-Bertand
Students from the school of interior architecture and design at LISAA Paris have designed a visitors' tour route at heart of the Arthus-Bertrand factory. A fruitful partnership for both the students and the brand.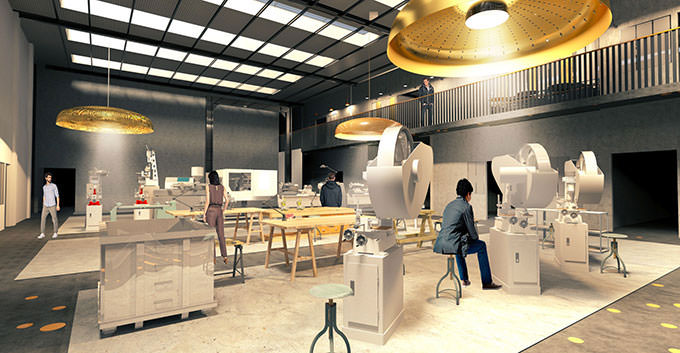 A factory tour route for visitors
As a brand founded in 1803, Arthus-Bertrand is a part of French cultural heritage. It makes civilian and military medals for France and abroad, the Legion of Honour, ceremonial swords for members of the French Academy, trophies and also jewellery and watches.
Highlighting artisanal savoir-faire
The challenge of this project revolved around understanding the assembling of crafts at the Arthus-Bertrand brand. The visitors' tour route had to pay homage to the meticulous and specialist work of the artisans in the production process, by following the steps of the making of an object and by creating an interaction with the artisans.
The conception phase comprised as much the choice of skills to showcase as the layout of the spaces, the creation of signage and print, and taking into account a digital angle.
The students presented their projects in May 2016 in front of the Managing Director and the Sales Director of Arthus-Bertrand. Eight projects were selected and then presented internally. Arthus-Bertrand is currently considering the production of a route that will incorporate one of the two winning projects.