Fashion Show in Kampala for France-Uganda Friendship Week
On the occasion of France-Uganda Friendship week, Stéphanie Rivoal, French Ambassador to Uganda, invited LISAA Paris fashion students to take part in Fashion Day for an exceptional fashion show.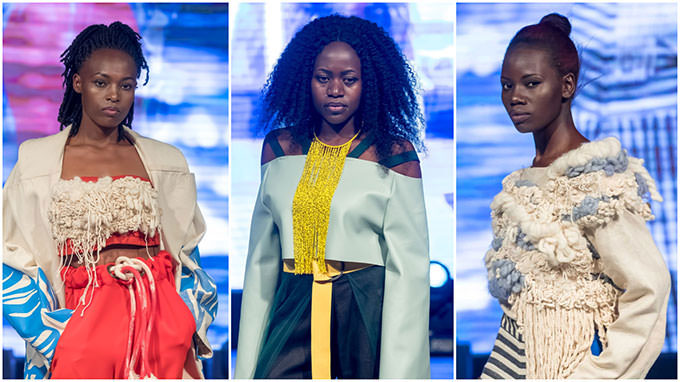 AN INTERNATIONAL PARTNERSHIP
Every year, France-Uganda Friendship Week is held in Kampala (Uganda), organised by the French Embassy. It celebrates the two countries and their link through music, gastronomy, fashion and sport.
As part of the event, Agathe Vangrevenynge, and Ana Scripca, third-year students on the bachelor's course in Fashion/Textile Design, Fleur Watteau, third year student on bachelor's course in Fashion Design/Pattern Making, and Aude Langlois-Meurinne, Fashion/Textile Design graduate in 2016 from LISAA Mode Paris, were invited by Stéphanie Rivoal, the French Ambassador to Uganda, to take part in "Fashion Day".
TRADITIONAL CLOTHES WITH A TWIST FOR THE FASHION SHOW
For this day focusing on fashion, in collaboration with the Records Fashion School Uganda, the three students were tasked with designing two outfits under the watchful eye of the Ambassador.
One of which was the traditional skirt from Karamoja—a region in eastern Uganda—and the other, the traditional warrior attire from Busoga—one of the Kingdoms of Uganda. And all this was to be done in just one week—an ambitious but rewarding challenge for the students.
In addition to the pieces produced, the Ugandan school's challenge was to revisit the Yves Saint Laurent tuxedo.
LISAA MODE PARIS, RENOWNED FOR ITS HIGH STANDARDS
The students succeeded in adapting to the country and its creative techniques, creating unique, original and successful pieces and surprising the audience.
It was a continuous challenge of adaptation that the students succeeded in with flying colours
Aude Langlois-Meurinne
"Shopping in the markets, handling the machines, making new patterns, power cuts at the school—they rose to the challenge without any problems," Aude Langlois-Meurinne says proudly.
She adds: "The school was noted for its high standard and creativity".
Discover the pictures from the trip and fashion show in the photo album.