Eco-friendly design for the We Love Green festival
This spring, students from the interior architecture and design department at LISAA Paris will be taking part in the eco-friendly design competition of the famous rock festival We Love Green. The winners will make their eco-friendly furniture from reclaimed materials. We take a look at this upcycling project.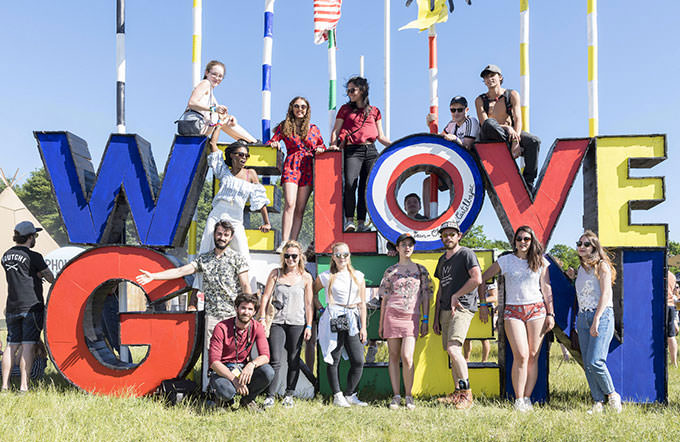 ECO-FRIENDLY PROJECTS
As part of an innovative and eco-friendly research approach, the organisers of the We Love Green festival have asked students of the Interior Architecture & Design course to design objects and reception spaces that respect the environment for the festival goers. Natural design, plant-based structures, aerial structures, pop-upgardens, sustainable furniture, original works: the brief is open!
A JUDGING PANEL OF EXPERT DESIGNERS
On 29th March, a judging panel of expert design professionals chose the projects by the young designers before they were made:
Jean-Charles de Castelbajac - Renowned art director and designer, pioneer of an avant-garde interdisciplinarity between fashion and art
Goliath Dyèvre - Designer
Tadashi Kawamata – Japanese artist known for his temporaryand eco-friendly monumental works
XTU –Environmental Innovation Architectural Collective
Scott Longfellow – Director of Designer Days
Sebastien Willery – Director of Visual Identity at BHVMarais
Laëtitia Benedetti – Director of Strategy for InnovationDesign at Lieu du Design
Stéphane Bulliard – Assignment Manager for professional qualifications in the Ile-de-France region
Camille Zonca – Former resident at the We Love Green design workshop
PROJECTS CHOSEN FOR THE WORKSHOP
Six projects were chosen by the judging panel to be created to scale during the We Love Green workshop:
Yaki -Alexandra Bonteil
Piou-Piou - Julia Daka and Eloi Secleppe
The Green Whale - CoralineCointreau
Ouilove Blabla - Léa Dury andSofia Tonoli
Leaf - Philippine Bardoux and Pauline Meyzenq
Tempo - Joris Amblard
The Piou-Piou project by Julia Daka and Eloi Secleppe was chosen to be part of the We Love Green Workshop exhibition at BHV.