LISAA Mode Paris Pop uP Store - 3rd edition
February 6 and 7 2016, LISAA's young designers organize an ephemeral boutique at LISAA Paris !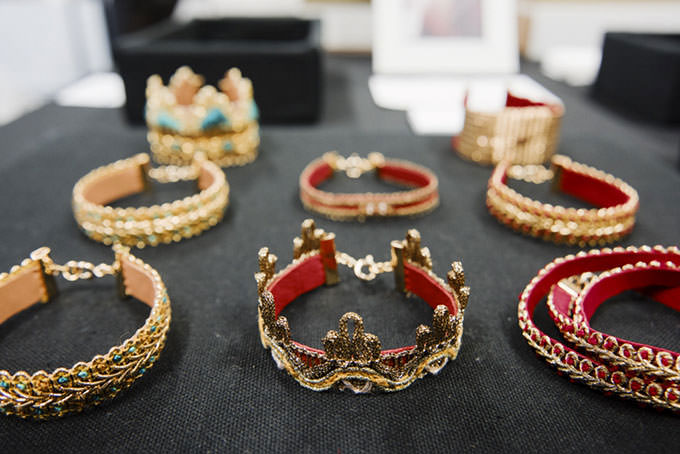 A EPHEMERAL BOUTIQUE
The ephemeral boutique LISAA Mode Paris regularly opens its doors. Its goal is to introduce young talent from LISAA's styling-model making and textile design sections. It also serves as a place of experimentation, particularly in the context of sales exhibitions and innovative, creative prototypes made by students.
Ysomer
Ysomer is an upscale fashion accessory brand designed and produced in France, in limited edition or unique quantities. Designed for an active urban life, the pieces adapt for multiple uses. Their capacity varies according to your needs thanks to pieces you can add or remove.
Ingrid Fey
Ingrid Fey's workshop will present her knitwear accessories : bow ties, jewellery, clothing.
ANNEE
Alexia Nokovitch will present her brand ANNEE. She draws the passing of time, symbols and images on her Alexia scarves, leaving a trace of her passing. The storytelling scarves by Annee, praise absoluteness.
LISAA'S YOUNG DESIGNERS
● Alexia Nokovitch - AN-NEE - scarves
● Ingrid Fey - Knit creations for women and the home
● Quitterie de Font-Réaulx - Mespilia Bijoux and Les cartes illustrées de Quitterie - Jewellery and illustrations
● Bresma - Jewellery and scarves
● Madame Melon - Ladies' accessories
●Sophie-s t i c a t i o n - Prêt-à-porter for women and children
●Ysomer - Accessories for women and men
PRACTICAL INFORMATION
Pop Up Store LISAA Mode Paris
February 6 and 7 2016
Free entry from 10 am to 6 pm
13 rue Vauquelin
+33 (0)1 47 07 17 07