Exhibition and sale of jewellery designed by LISAA Fashion x KISD
LISAA Fashion Paris students present their jewellery prototypes, made as part of a workshop in partnership with Köln International School of Design, at the Eric & Lydie gallery/boutique in Paris.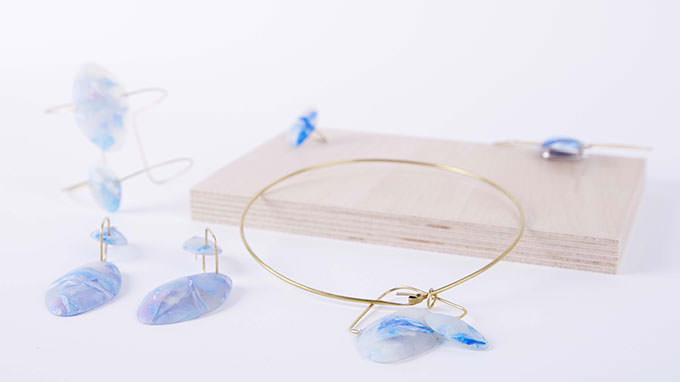 AN INTERNATIONAL PARTNERSHIP
Between Paris and Cologne, together they design and make prototypes of innovative and unique jewellery.
A CREATIVE AND EDUCATIONAL PROJECT
This year, the students, divided into eight groups, worked on the theme "Colours & Layering". From the mood board to the final presentation of their designs, they were tasked with making a mini-collection of four to six pieces of jewellery per team.
This creative and educational workshop aims to teach young fashion designers to work in groups and to design coherent and unique collections of rings, necklaces or earrings.
Aim: to learn to follow a strict schedule, make prototypes and design technical documentation.
AN EXHIBITION IN PARIS
Students will have the opportunity to see their designs exhibited at the Parisian gallery/boutique Eric & Lydie from 12th to 17th February 2019. It will be a chance for these future designers to showcase their work at the start of their studies.
ERIC & LYDIE
Lydie Chabot and Eric Samain founded their jewellery brand in 1994. Since their first year they have been working for haute couture brands such as Valentino and Ungaro, ready-to-wear labels and the cinema, and their designs are sold all over the world. Their collections are inspired by regional folklore, all forms of arts and nature, which features strongly in their work. Their designs, all made in their workshop in France, are feminine and delicate, in silver metal, distressed bronze, gold and enamel, embellished with crystal rhinestones and semi-precious stones. Made by hand, each piece is unique.
PRACTICAL INFORMATION
ERIC & LYDIE
7 Passage du Grand Cerf
75002 Paris.
Exhibition from 12th February (afternoon) until 17th February.
Visit the gallery for a sneak preview of some of the jewellery that will be exhibited! © Marie-Elodie Fallourd