The design project Oasis Urbain wins the Balcoon competition
Garance Bourbier and Andréa Pérelle, third year students on the Interior Architecture and Environmental Design course at LISAA Paris, won the first prize at the Balcoon competition with their outdoor furniture project, Oasis Urbain.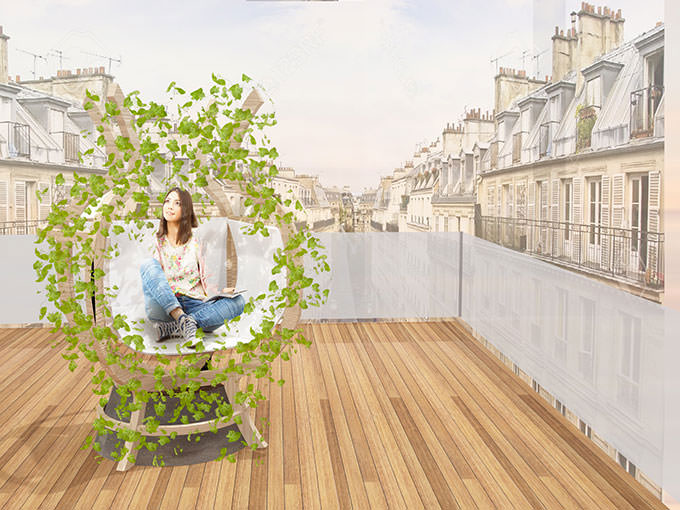 THE FIGHT AGAINST SUMMER HEAT WAVES
In order to do this, they conceived a plant-covered structure in arched wood, to which a stretched canvas is affixed. The cocoon-form of the space allows for a private area and real protection.
The canvas is particularly innovative as it contains clay balls and cotton wadding. The clay balls take and retain coolness from humidity at night. Upon contact with the canvas, the clay balls release their coolness and refresh the user.
BALCOON
Balcoon is a landscaping design studio that is both current and poetic: it designs, produces and maintains landscaping equipment for terraces and balconies for corporate and private clients: balconies, terraces, roof terraces, rockeries, courtyards, patios, shared access or third party premises, etc.
Balcoon is a loyal partner of LISAA. Every year, it accompanies students in their reflection and preparation for the Jardins Jardin exhibition at the Tuileries.