UI and UX Design – how will web design develop?
How are web design professions developing today? We interviewed François Vermorel, director of studies for the digital art direction master's course at LISAA Paris, to find out more.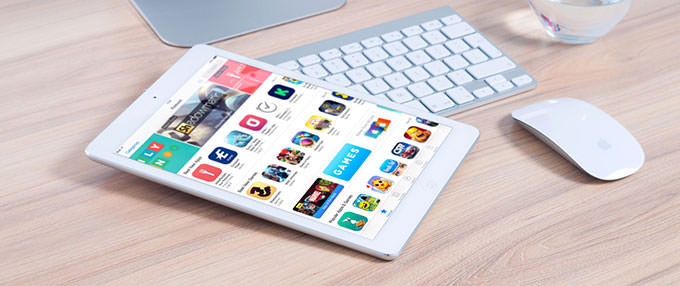 HOW HAS WEB DESIGN DEVELOPED OVER THE LAST FEW YEARS?
Over the last ten years, web design as a specific discipline has been completely reinvented. From 1990 to the end of the first decade of the 21st century, it entailed the skill to communicate a visual message on a web interface, while respecting the client's visual rules and implementing the possibilities specific to the web.
The challenge was thus: how do you make something that looks good and modern, that works, and that can be made and developed as a digital object? In a nutshell: how do you combine inventiveness with communication skills?
WHERE HAS CREATIVITY GONE IN WEB DESIGN?
With the arrival of the iPhone in 2007, the web became mobile and responsive. On one hand, the software that enabled the most creativity, Flash, started its unavoidable decline. On the other, frameworks, and CMS, from bootstrap to Wordpress, improved significantly.
And, above all, digital use has started to become fixed. It's perhaps somewhat of an exaggeration, but I'd say it's becoming harder to do what you want.
WHAT IS WEB DESIGN TODAY?
To date, usage has been to define several levels which correspond to different stages of a project:
UX design – or user experience design – corresponds to the stage where you question the value that a project brings to usage. It's also the point at which we think about ergonomics and different user scenarios.
Artistic direction is the purely visual part: what values and emotions to you want to be communicated and by what means, what typefaces, what colours? What is the concept, what is the visual identity?
UI or User Interface Design, is the moment when the creative brings together both UX and AD to result in final visual layouts. It would be wrong to think this stage was only about digital layout.
Indeed, there are lots of strategic choices when creating buttons and pictograms and when establishing the relationship and balance between images and texts on different screens.
WHAT'S THE FUTURE OF WEB DESIGN?
Of course, none of these disciplines is limited to the internet: they are essential when working on mobile, apps, tactile interfaces, etc. And that is, undoubtedly, the big opportunity for web design today: it's no longer just about the internet. There have never been so many different media – there is such a range and they are also so interesting to work with!