Urban agriculture, a new environmental design challenge at Jardins Jardin
From 30th May to 3rd June, LISAA Paris students in Interior Architecture & Design will present design projects on the theme of "What do we eat?" as part of the 15th edition of the Jardins Jardin festival in the Tuileries.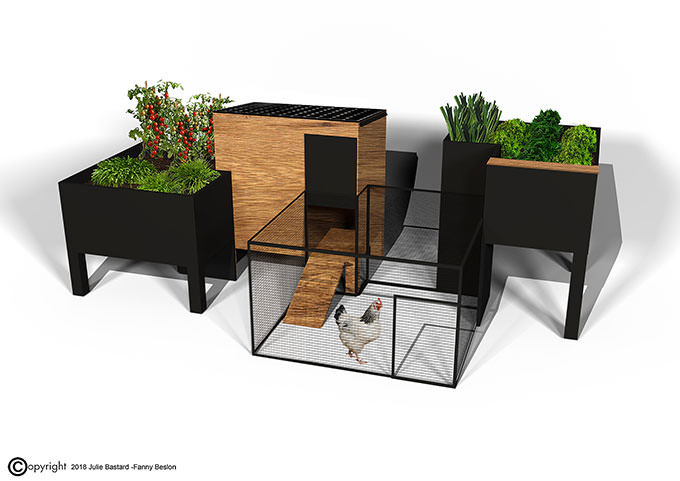 URBAN AGRICULTURE, A NEW ENVIRONMENTAL CHALLENGE
Third-year Interior Architecture and Design students from LISAA Paris have designed a private urban garden (balcony, terrace, small townhouse garden - maximum surface area of around 200 m²) as a ground for developing a relationship with food in the broadest sense: a nursery garden, a biological reserve, a shared garden, or a place for breeding, resistance or even learning. The suggested projects bring together a place for producing and a place of consuming in the heart of the city.
Supervised by designers Bruno Tainturier and Assia Quetin, in partnership with Balcoon, the students came up with creatively designed projects to meet the new environmental requirements of urban agriculture.
THE PROJECT VILLAGE
In the Project Village set up on the waterfront terrace, all stages of innovation and experimentation, from the student project to the prototype being manufactured, are brought together in one place.
Combining the Innovation Competition, the schools' exhibition and outdoor design prototypes, this is a place where students and professionals come together to develop the projects and objects of tomorrow, and meet designers from different disciplines.
PRACTICAL INFORMATION