46 festival screenings and 5 prizes for the animated film "Autumn"
A worldwide success since 2017, the animated film "Autumn", directed by LISAA students, has again been selected to be screened at festivals in 2019. A real success story for this creative and poetic graduate project.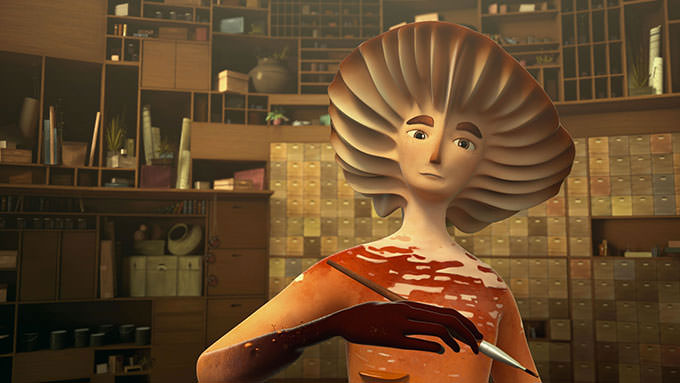 Selected and screened across the world
After Tokyo, Bratislava and Stuttgart, Autumn continues to travel around the world. 
This year, the animated film directed by LISAA students has been selected for the Festival du Film d'Animation de Savigny in the Young Audience category, and is travelling overseas to Massachusetts for the Martha's Vineyard Film Festival, as well as to Washington for the 20th edition of the Port Townsend Film Festival for a screening in September.
Autumn has also been selected for the 11th CMS International Children's Film Festival in India and the Festival International Nature Namur in Belgium, where it received the Judges' Favourite Award.
A triumph for this student project!
A great range of screenings since 2017
Autumn has been screened at several international festivals, taking part in more than 40 festivals around the world and winning five prizes including the first prize for a short film at the Kuki Berlin Festival.
These festivals include the FMX international conference in Stuttgart, Short Shorts Film Festival & Asia in Tokyo, Ekotopfilm sustainable development festival in Bratislava, Meet Film Festival in Plymouth, where it was awarded second place by the Children's Jury, and the international film festival for young audiences, Plein la Bobine de La Bourboule.
The film also won the Special Jury Prize at the Children's Film Festival Seattle in February 2018: Special Prize for a great film for young and old alike.
Autumn the film
Autumn is a 3-D animated film made by LISAA Paris students, telling the story of the creation of the seasons.
This film was directed by Yann Austin (modelling, compositing), Marie Briand (rig, 3-D animation), Cécile Fauchie (concept art, modelling), Louise Flatz (concept art, layout), Hélène Letourneur (visual development, texturing) and Marina Saunier (CG animation).
Formations liées au projet