Exhibition of New Living Wood projects at Le French Design Gallery by VIA
From 11th to 14th December 2018, the LISAA Paris students' projects in interior design for the New Living Wood competition are exhibited at the Le French Design gallery by VIA. An awards ceremony will be held on December 11th.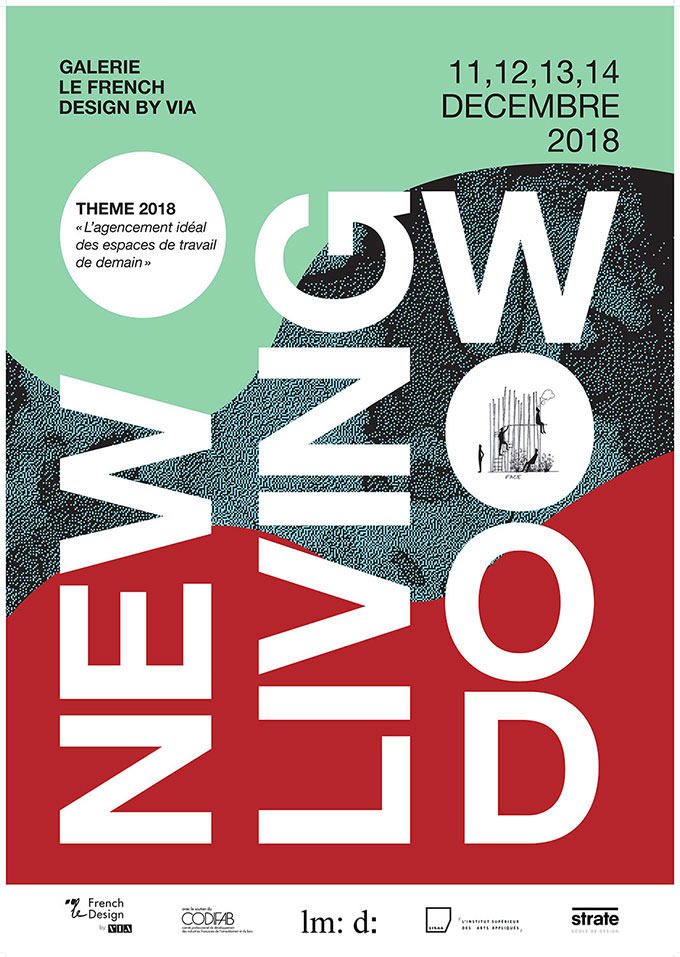 "THE IDEAL ARRANGEMENT OF TOMORROW'S WORKING SPACES"
The New Living Wood design competition has invited three schools to design a space suitable for current and future uses using wood.
The theme of the 2018 edition was the design of tomorrow's workspaces with a focus on well-being and performance at work. Each of the 16 groups of students had to present a building project, including the use of wood, intended for workers and adapted to new connected, flexible and nomadic uses.
NEW LIVING WOOD – WOOD AS A MATERIAL OF THE FUTURE
Instigated by the professional organisations of the wood industry, New Living Wood is a competition aimed at showcasing the potential of wood in architecture and spatial planning.
VIA wanted to take part in innovations in the wood industry in France by trusting the younger generation of designers.
Jean-Paul Bath, Director of VIA
Supported by CODIFAB (the professional committee for the development of French furnishings and wood industries) and VIA (promoting innovation in furnishing), it challenges the designers and architects of tomorrow on a current theme and showcases their work.
LE FRENCH DESIGN GALLERY BY VIA
Since 1979, VIA's aim has been to connect manufacturers and designers, and promote them in its Parisian gallery, particularly focusing on supporting young designers.
The VIA gallery consists of 300m² of completely renovated space, ideal for hosting many events related to design and innovation.
PRACTICAL INFORMATION
New Living Wood Exhibition
11th to 14th December 2018
Exhibition opening and awards ceremony on 11th November at 7pm
Le French Design Gallery by VIA
120 avenue Ledru-Rollin
75011 Paris
Metro: Gare de Lyon/Ledru-Rollin