LISAA Animation & Video Games Paris welcomes Fanny Renard to speak about Women in Games
Last week, LISAA Animation & Video Games Paris welcomed Fanny Renard, Community Manager & Narrative Designer at Goblinz Studio. Fanny also collaborates with the Women in Games association, which works for diversity in the video games industry in France.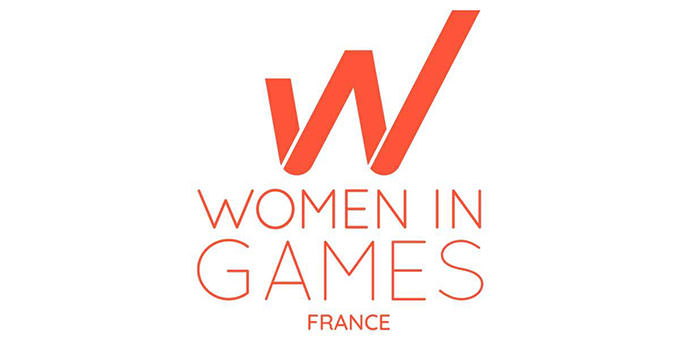 Women in the video games industry
According to a study by Women in Games, "there are very few women in the video games production professions (14%), even though they represent half of the players." 
Launched in 2017, Women in Games works for diversity in the video game industry. Supported by Ubisoft and Gameloft, the association aims to encourage women to join the sector. 
Today, it has more than 1,500 members and leads various initiative along four main pillars: improving the visibility of women and non-binary people in the industry, communicating with young girls about professions in video games, facilitating networking and raising awareness in the sector of the benefits of diversity. 
Fanny Renard, speaker at LISAA Animation & Video Games
It was under the umbrella of Women in Games that LISAA Animation & Video Games welcomed Fanny Renard, member of Women in Games. 
It was a successful experience for the speaker: "I wasn't expecting the students to be so responsive. I am used to streams where people write in chat boxes, but here there were exclamations and reactions in real time... It was really interesting!"
Having graduated from the Bellecour school, Fanny Renard worked at Ubisoft Ivory Tower as a 3-D Graphic Designer and Level Artist for two years. After a long journey, she turned to the media, becoming a video journalist and graphic designer for Millenium. She has also written comic book reviews and screenplays for independent game projects.
Fanny Renard is now Community Manager at Goblinz studio, an independent games studio. Alongside this, she is also a streamer and hosts a YouTube channel. She joined Women in Games in 2019 and started the Twitch channel on the MadmoizElle site, "In order to bring feminism and video games together, a subject that has always been close to my heart and that has marked my professional career," Fanny explains.
Formations liées au projet
Bachelor Video Game
This course trains students to be specialists in video game design. Over three years, they will tackle all aspects of interactive creation according to their chosen specialisation.
En savoir plus
Master Video Game
This course is aimed mainly at students who completed the 2-D/3-D video game course. Il allows them to further develop their abilities in the following areas: 3-D animation, concept art, 3-D modeling, rigging, lighting, shaders creation, VFX, level design, scripting, game design.
En savoir plus
MBA Video Game Producer
This one-year MBA ESG course in partnership with LISAA prepares students for management roles adapted to the booming video games industry in order to be able to understand and identify technical, artistic, legal and financial means that come into play in the process of video game production.
En savoir plus