Reusing and Upcycling with La Réserve des Arts
LISAA has formed a partnership with La Réserve des Arts, an association that reuses design materials. As a member of the schools club, LISAA is able to continue to raise awareness amongst its students regarding upcycling and sustainable development.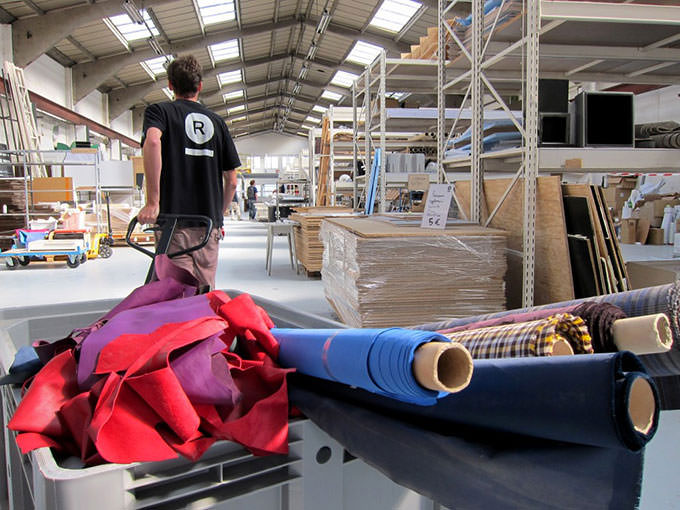 RAISING AWARENESS ABOUT REUSAGE
LISAA has been a member of La Réserve des Arts schools club since April. This partnership is an extension of the school's strategy to raise awareness amongst students regarding sustainable development and design via the upcycling of salvaged materials.
La Réserve des Arts will come to raise awareness amongst LISAA students about the issue of reusing materials and products, giving them a second life and reducing the amount of waste generated as a result.
An exceptional opportunity
Our students have access to a whole ecosystem, from workshops to professional equipment.
Emmanuelle Torck, director of the Interior Architecture & Design School
Thanks to LISAA, students will be able to take part in workshops organised by the Reserve and take advantage of this unique opportunity to have access to more than 1000m² of salvaged materials, at prices that beat all of the competition: wood, metal, plastic, leather, exhibition furniture… as well as studios equipped with professional equipment.
This wide range of materials, including some unusual items, enables students to create original clothes and maquettes and prototypes at a low cost.
A unique opportunity to find unusual and high-quality materials at prices that beat the competition.
Anne Balas-Klein, director of LISAA School of Fashion Paris
La Réserve des arts
La Réserve des Arts association was founded in 2010, and has a triple fair trade, economic and sustainable aim: to support designers and cultural professionals, to bring value to waste products for businesses by collecting them and selling them at its warehouse in Pantin and its shop in Paris, and, lastly, to encourage as many people as possible to reuse waste products.
An online catalogue, the Valorisateur, shows the range of materials, new arrivals and original finds available at La Réserve des Arts.