Speed Recruiting Day at LISAA Mode Paris
Monday, February 1st, students from the LISAA fashion section met with professionals and recruiters from the fashion industry to simulate job interviews.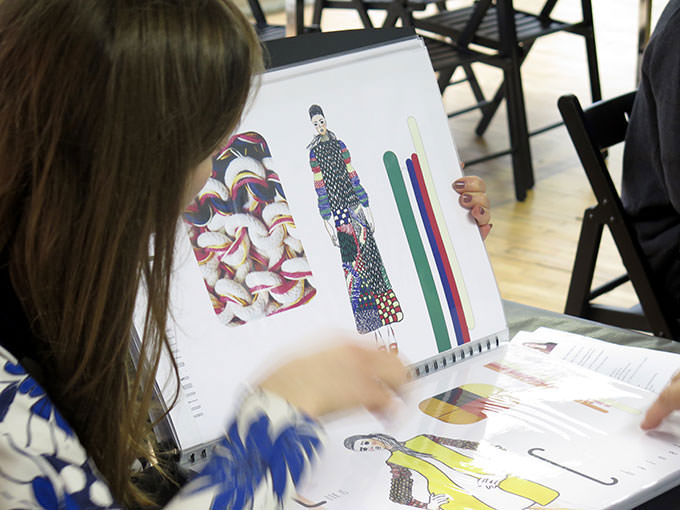 Professional Interviews
During 15 minutes, the 3rd year students in the stylisme-modélisme sections and textile designmust speak about their projects and motivation. Each of them meets with several professionals from the fashion world, collection managers or human resource managers in order to refine their goals and learn how to be confident about their work.
Essential training
This jury is an essential step for students to better position themselves concerning skills, and promote their professional integration. Students then experience the transition of their arrival in the professional world more naturally and confidently.
Fashion Professionals
The judges were intended to assess the presentation of the concept, the relevance of the language used, the ability to sustain attention and the accuracy of answers. They appreciated this moment of exchange and highlighted the high level of training of Grade 3 students at LISAA Mode Paris.
Elodie DUPAYAGE - Recruitment manager / PROMOD
Juliette MACALUSO - Recruitment and career manager / KIABI
Emilie SCHOENDORFF - Women's concept stylist / KIABI
Gregory BAMETZ - Men's concept stylist / KIABIE
lihu SALAZAR - Accessories and style coordinator / KIABI
Stéphane DE POND DE LA FAURIE - Woman collections manager DA / J CREW
Marc OSSEDAT - Concept & style project manager / PRINTEMPS
Elodie LE RAI - Development and documentation officer / MOCONSEIL
Victoire DELDEBAT-AZEMA - Senior research manager / MOCONSEIL
Pascale GUASP - Founder and CEO / ELSS COLLECTION
Caroline PETIT - HR / Bergère de France
Catherine BABIAR - HR / Consulting
Anne FUHRHOP - HF / AF PARTENAIRES
Jean-Paul VELLA - RH / VELLA CONSEILS
Corinne VALETTE - RH / Consulting
Nathalie BALOUN - Concept & style manager / PRINTEMPS
Lauren VIDAL - REVITAL VIDAL