What's the difference between an interior decorator and an interior designer?
While they both have a shared aim of designing interiors that correspond to their users and to current trends, interior decorators and interior designers have very different professions. From training, to projects and career prospects – we explain everything below.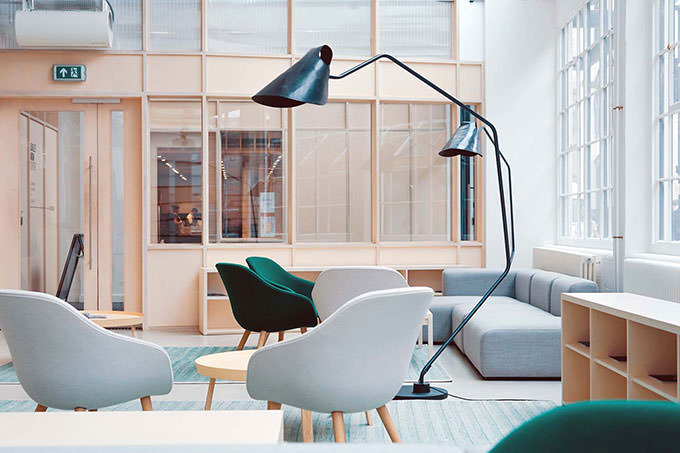 INTERIOR DECORATOR: THE DECORATION AND TREND SPECIALIST
Role: The interior decorator specialises, as their name suggests, in decorating spaces. With their knowledge of the history of design and furnishing trends, they design spaces such as houses, hotels, offices or even shop windows.
Training: a qualification in interior decoration is not obligatory in order to be able to practice this profession. However, as it requires technical and artistic skills as well as significant design knowledge, training leading to a diploma in decoration is a real asset.
Who is it for? Interior decoration is an area accessible to undergraduates as well as postgraduate or mature students. It is possible to obtain an interior design qualification following an initial experience in design, architecture, fashion design, marketing, communication or even management.
INTERIOR DESIGNER: THE DESIGNER OF SPACES
Role: The interior designer also works on interiors but from a more conceptual and technical perspective. In contrast to the decorator, the interior designer takes into account the entire layout and ergonomics of a space. As such, they propose and lead the necessary work for their project.
Training: It is obligatory to be qualified in order to practice as an interior designer. In three or five years, an interior design qualification enables graduates to master technical knowledge and design and drawing software while developing their knowledge of architecture and design.
Who is it for? Interior design is usually a skill acquired as an undergraduate degree due to the relatively long and specialised training period. These courses are accessible to students after finishing high school.
TWO COURSES AVAILABLE AT LISAA
Since the beginning of the academic year 2018, LISAA has offered a master's degree in interior decoration in partnership with Marie Claire Maison magazine. Available to graduates who have already completed an undergraduate degree, this one-year course aims to provide students with solid knowledge of design, colour and materials through a focus on practical projects throughout the year. This course can be undertaken in conjunction with full-time employment.
LISAA also offers a five-year course in interior architecture and design. This dual qualification is recognised by the state and by UNAID (National Union of Interior Architects and Designers). In addition to obtaining these dual skills, students specialise in global design, service design, connected design, culinary design or scenography from the fourth year onwards.
Formations liées au projet