LISAA opens a school in Suzhou, China
LISAA has travelled to China! A new school will open its doors in Suzhou, in the Jiangsu Province in East China. It will offer an Introductory Course in Applied Arts (MANAA) for the academic year beginning in 2017 and then will launch courses in all of LISAA's speciality subjects from September 2018.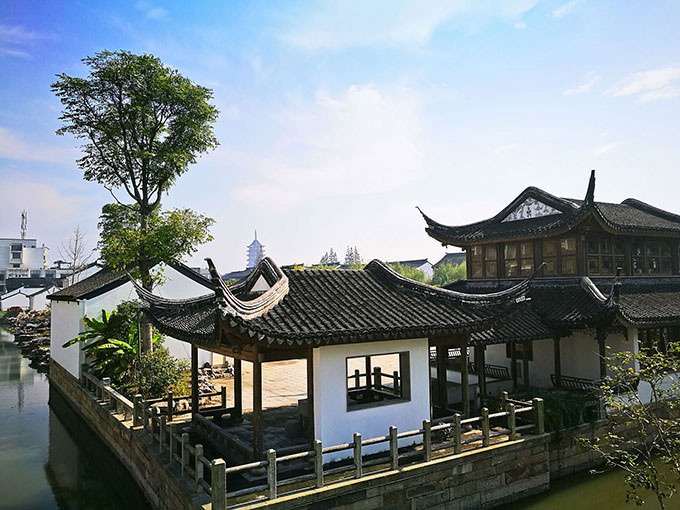 Introductory Course in Applied Arts (MANAA) launching in 2017
Starting in the academic year of 2017, LISAA Suzhou will open its doors to Chinese students wishing to undertake an Introductory Course in Applied Arts (MANAA) before continuing their studies in specialised subjects in LISAA's main areas of expertise. Teaching will be delivered in Chinese and English.
Suzhou, known as the Venice of the East due to its canals, is the birthplace of Wu culture and the capital of silk. A superb opportunity for future design students.
LISAA Paris will receive the mayor of Gusu District and his team on Monday 3rd July to visit the establishment and meet some of the Chinese students.
Bachelor's courses in LISAA's speciality subjects from 2018
There will be close ties with LISAA France, particularly thanks to visits from teachers who will go to Suzhou to give lectures and masterclasses and host workshops.
The Chinese students will then have the opportunity to continue their studies to a master's level at LISAA's schools in France.
A strategy for growth in France and internationally
The arrival of LISAA in China is part of a global growth strategy — a sign of the school's vitality and of growth needs in the design sector.
After its first academic year in Bordeaux in 2016, LISAA will open in Toulouse in 2018. Internationally, LISAA already owns two outposts in India—in Bangalore and New Delhi. Suzhou thus marks a new stage in LISAA's international development.