LISAA graduate Alexis Kerjosse featured in the latest James Bond
Alexis Kerjosse, a 2013 graduate in 3-D Animation from LISAA, took part in the latest James Bond film as junior animator for special effects.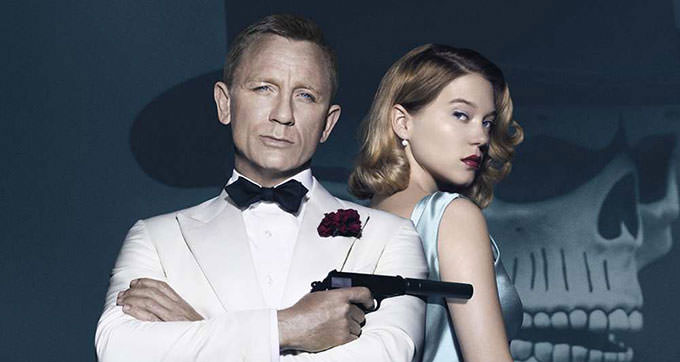 THE EXEMPLORY CAREER PATH OF A YOUNG GRADUATE
Alexis Kerjosse worked as a 3-D Animator for the latest James Bond film, Spectre. He was mainly in charge of animating the plane flown by James Bond. He also worked on 17 other shots in the film.
Before working on this blockbuster, Alexis Kerjosse cut his teeth at Cube Creative, as an animator on the series Chicky, directed by another LISAA graduate, William Hoareau.
Boosted by this experience, he went to Canada, first to Vancouver and then to Montreal, to work as a junior animator at MPC, one of the largest special effects companies. Today he is Mid Animator.
"I will remember this project for a long time because working alone on a show is a very special experience. Several times the coordinators and supervisors came together to see my work in the amphitheatre, which I found crazy!"
Alexis Kerjosse, LISAA graduate of 2013
7 LISAA GRADUATES AT MPC
Following Alexis' arrival at MPC, other LISAA graduates followed in his footsteps. As such, Brice Wahl, Emmanuelle Ngan Sing, Alexandre Corbéont, Louis Leroy, Benjamin Jean and Antoine Ambert acquired roles in the fields of compositing and lighting in the famous Canadian special effects agency. We look forward to seeing their next productions!
ALEXIS KERJOSSE
Over time, Alexis developed joint skills in the fields of concept-art/matte painting and animation. At the end of the course, he was particularly interested in animation and produced, as part of a team, a film called Les Sales Gosses, which was widely screened at national and international animation festivals.
INTERVIEW
Read the interview with Alexis Kerjosse, in which he discusses his career path and projects, by clicking here!