Upcycling, repurposing, recycling waste… LISAA Is environmentally friendly!
Concerned with ensuring its students are responsible participants in design, LISAA positions them in a sustainable approach via its ambitious creative projects, often in partnership with companies that are themselves strongly involved in the issues of sustainable development. On the occasion of the launch of the partnership with La Réserve des Arts, LISAA looks back on its most recent projects.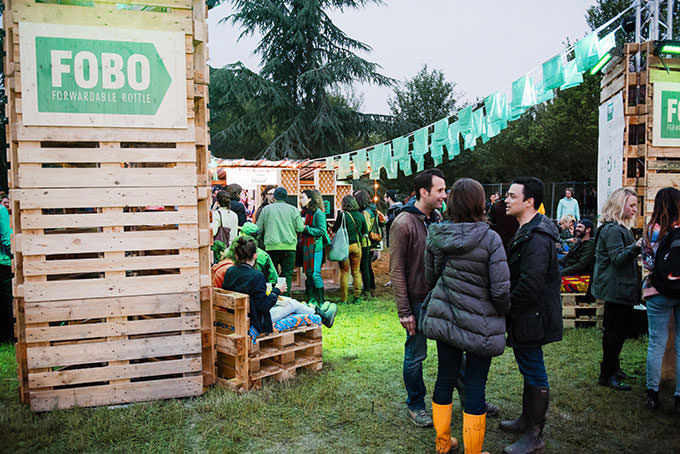 CONSTRUCTING SOMETHING TEMPORARY WHILE BRINGING REAL VALUE
Throughout their time at the school, students will design objects, products or furniture in an ecological framework. These projects may be destined for industry or may indeed have a temporary nature.
Each year in June, students on the Interior Architecture/Design course at LISAA Paris design eco-friendly temporary furniture to be used by visitors at the We Love Green festival. Made from waste material, these designs made for a single use also aim to be innovative and aesthetically pleasing: plant-based architecture, pop-up gardens, sustainable furniture, natural design… The projects are selected by a panel of professionals who are recognised in the industry: in 2017, this includes Jean-Charles de Castelbajac, Matali Crasset, Tadashi Kawamata and XTU.
GETTING THE PUBLIC INVOLVED IN AND AWARE OF RESPECTING THE ENVIRONMENT
In June 2017, students are taking part in the Jardins, Jardin event. Here they propose private urban gardens on the theme of Ecological Emergency. In partnership with Balcoon, the students imagined "combat gardens" with the goal of creating awareness, without forgetting the ornamental garden aspect. A great opportunity to have a say via the project and raise awareness among visitors about respect for the environment.
FIGHTING AGAINST OVERCONSUMPTION AND ENCOURAGING SLOW LIVING
In December 2016, students from LISAA Strasbourg and LISAA Rennes focused on the concept of reusage for the occasion of the Christmas festivities. Two students on the Graphic Design BTS course at LISAA Strasbourg were tasked by Envie, as association specialising in the renovation and sale of second-hand electrical appliances, with transforming an old refrigerator into a piece of art. A great opportunity to communicate the value of old objects at the Christmas Off fair.
A similar experience to that in Rennes with Ateliers Malegol, who asked Interior Architecture/Design students to design Christmas trees from leftover wood from the studios.
AN EXPLORATION ON INNOVATION AND USAGE
Eco-design joins an exploration on committed innovation and usage by fashion and design students.
The start-up Inimitable Laloo recently called upon LISAA Paris School of Fashion to customise a clutch bag. Students explored various methods—needlework, collage, drawing, painting—and played with left-over materials to create eco-designed models. Three projects were rewarded by Eco TLC, an eco-company in the field of recycling.